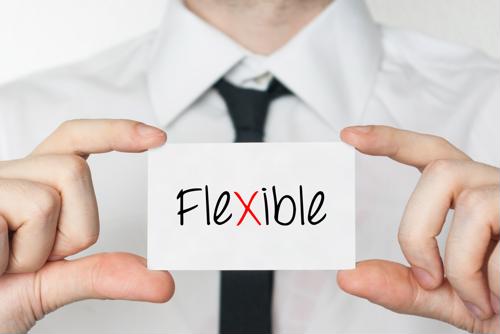 According to market research from ARC Advisory Group, the marketing for order management systems is on track to see growth every year through 2022. As businesses continue to adopt this technology, there are a few key elements decision-makers should look for, depending on their unique use cases and requirements.
One question that comes up with OMS capabilities concerns their flexibility. Not all order management systems are created the same, and some are more malleable and customizable than others.
There certainly is such thing as a flexible OMS, and there are some important characteristics and benefits that can help stakeholders differentiate these from other OMS options.
"Your organization needs an OMS that is customizable."
Why do I need a flexible OMS?
Before we discuss what makes an OMS flexible, it's imperative to understand why your company needs this type of solution in the first place.
OMS technology fills an important purpose for manufacturers, vendors and companies within the supply chain. However, elements like inventory items themselves, customer information and buying patterns and backend warehouse needs change all the time, and it's critical that your OMS can keep up.
In this way, your organization needs a solution that is highly customizable, and can integrate with the other systems you use to run your operations. This creates a tightly unified management system that supports your business's productivity and customer relations, as opposed to throwing up roadblocks to your success.
What makes an OMS flexible?
The term "flexible" in and of itself can be a bit, well, flexible. It can mean different things to different users, but when we're discussing OMS solutions, a flexible system is one that:
Can integrate with your ERP, WMS and other platforms.
Enables users to leverage just one tool or an array of features, depending on their needs.
Is scalable, and can expand alongside business cycles and periods of high demand.
Can be customized through add-ons to best suit the company's use cases.
Supports an array of channels to enable a true omnichannel experience.
This list is by no means extensive, but a flexible OMS will provide at least the above described capabilities. In other words, it's a solution that not only works with the other platforms your organization uses, but can be customized to include the features your employees need to manage your operations.
When you deploy a flexible OMS, a few critical advantages emerge, including:
Improved visibility across every channel. A flexible OMS ensures that you can see customer interactions within every channel your company leverages, so you can better track order fulfillment and the overarching customer lifecycle.
More granular inventory management. The right OMS will also provide the ability to customize inventory rules, including those for distribution and allocation, so managers can view exactly where assets are and when reorders are needed.
Enhanced customer relationships. A flexible OMS also ensures that you and your marketing team have a place to securely gather and manage customer data, which is invaluable for the shopper relationship and audience targeting.
A flexible OMS is a critical part of business, and represents a clear asset for your organization. Check out our whitepaper to learn more and connect with SFG for a demo of our industry-leading FlexOMS today.