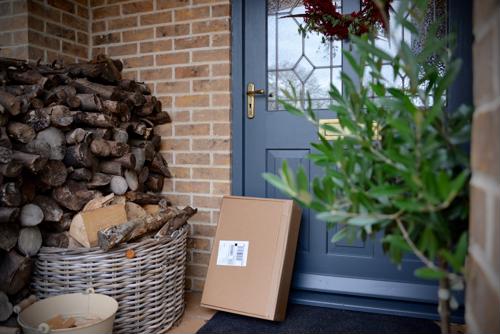 There are several common issues that can occur during order fulfillment and impact the success of customer deliveries. From items being out of stock and warehouse employees being unable to pick and pack orders, to customers entering incorrect information into order forms, there are a lot of missteps that supply chain organizations must keep an eye out for.
One of the biggest problems here is customers mistyping when entering their address, or predictive text capabilities misspelling or otherwise incorrectly adjusting the shipping address. An undeliverable package, or shipping items to the wrong address, takes place more often than organizational leaders would like to admit. What's more, this seemingly simple problem can create a domino effect and cause related issues like higher shipping costs and dissatisfaction with customers.
Incorrect addresses: What happens when an order doesn't reach its recipient?
EasyPost contributor Jarrett Streebin noted that consumers make errors in about 5% of all ecommerce order forms they fill out. Most often, these mistakes are related to their street addresses, and extend to including the wrong house, building or apartment number, misspelling the street, or other problems.
Although 5% doesn't seem like a lot, when you consider this in terms of a large organization that serves hundreds of thousands of customers and ships countless orders annually, this percentage can really add up.
"Let's say a customer types in his address incorrectly, you send the package, and it bounces back to you," Streebin theorized. "Like most reputable large-scale retailers, you cover the cost of re-sending the package – even if the error in question was your a result of your customer incorrectly filling out his data. If this happened once or twice, it wouldn't be a big deal – but when you're moving millions of packages, the impact of mailing errors can be tremendous."
"Time, money and customers are at stake without address standardization."
More at stake than money
As Forbes contributor and entrepreneur Zev Herman pointed out, the cost of returns and re-shipping aren't the only challenges supply chain leaders need to be aware of here.
When an order isn't successfully fulfilled – particularly according to the estimating shipping time customers are expecting – the chances of customers placing another order with the brand drop sharply. In this way, something as simple as including a 9 instead of a 6 within an address can impact customer satisfaction and brand reputation.
"These mistakes did not just cost my business money," Herman noted. "They cost me time and customers."
A simple solution: Address standardization
Successfully avoiding this common problem – while keeping customer satisfaction and loyalty in tact – isn't as difficult as one might think.
A robust order management system like FlexOMS includes address standardization technology, which can pinpoint any address mistakes during the order fulfillment process. What's more, this feature doesn't just highlight these issues – it can automatically revise and correct addresses based on standard postal information. And if customers leave any blanks in shipping forms, address standardization can identify and fill these gaps.
A powerful capability like this means your order fulfillment and shipping teams always have all the correct information they need to get packages to their recipients on time. To learn more about this and the other intuitive features of FlexOMS, check out our website and connect with us at SFG today.