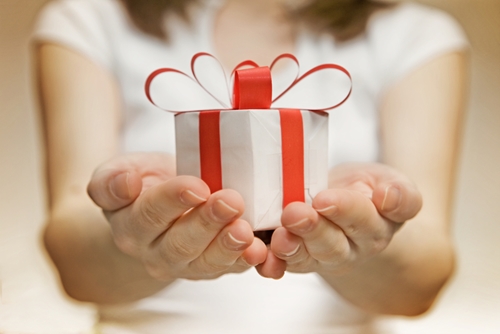 The holidays are quickly approaching. If ecommerce retailers haven't started preparing for this high-selling season, it's time to start. While it's common to begin sending out promotional materials at the beginning of October, that's not the only thing business leaders should plan ahead for. It's important for online organizations to also update their website during this time of the year. Here are five steps companies can take to do just that:
1. Scale up your resources
It's likely for traffic to increase dramatically in the period leading up to the holidays. As more people shop online, ecommerce companies will witness more site visits, filled shopping carts and people looking for special discounts. Yet, if the website can't handle the influx of potential customers, businesses could miss out on quality sales. To combat this issue, web-based organizations should scale up the bandwidth of their website, Forbes recommended. To carry out this action, executives should speak with their service provider and ensure the change is automatic. Any downtime could result in people looking elsewhere for similar products and services.
Once the holidays are over, online retailers can return bandwidth to its usual capacity. The ability to alter particular elements of the shopping experience can increase customer satisfaction and profits.
2. Streamline checkout
Has your ecommerce business experienced a lot of abandoned shopping carts recently? The holiday season may be the perfect time to convert those interested shoppers into loyal customers. The key is to make the checkout process as easy as possible for people to complete.
Clients frequently make it to the shopping cart page, only to be barraged with a number of questions before finally making their purchase. Kissmetrics suggested online retailers implement a system that requires less informational input. Having a checkout feature with an algorithm that can remember certain details can improve satisfaction and conversions for web-based businesses. Some of the data types these solutions can keep track of are the city, state and country of the user, credit card type, whether or not the consumer is a first-timer or returning buyer and preferred shipping methods.
"Online companies may require more hands on deck during the holiday season."
3. Provide exceptional customer service
During the holiday shopping period, consumers are looking for the perfect gifts for their loved ones. In the process, the need to return certain items is common. Sometimes an exchange for another size or another product occurs, and other returns are just that. No matter what the situation, it's imperative for ecommerce retailers to offer their clients strong customer service, according to Hubspot. The ability to answer questions via phone, email, live chat or social media is crucial and time-sensitive, while handling complaints properly can turn disgruntled consumers into loyal fans. Customer service shouldn't just be a priority around the holidays, however. Year-round care is critical to an online retailer's success, although the period leading up to the new year may require additional hands on deck.
4. Optimize for mobile
The way people shop has changed over the years. With 64 percent of American adults owning smartphones in 2015, according to the Pew Research Center, more consumers are using mobile devices to make purchases. Mobile optimization can ensure customers are able to buy items and services without ever having to enter a brick-and-mortar shop. Yet, there are various elements of this strategy that online companies have to ensure are in place for the highest level of success. Web-based businesses should include the following elements in their push for mobile optimization, according to Practical Ecommerce:
One second – or faster – load times.
Correct image sizes.
Responsive design.
Login via social media and alternative payment solutions.
Application-like features.
By implementing this tactic, ecommerce organizations can increase the amount of time people stay on a particular page and the likelihood of customers to make a purchase. Having a website that won't respond to a mobile device, on the other hand, could cause clients to immediately look elsewhere for an optimized design.
5. Highlight deadlines
eCommerce leaders know the timeline for receiving an order, processing it and making sure it gets delivered efficiently. That schedule is even more important during the holidays as customers and companies alike want to make sure packages arrive in an efficient manner. To ensure the number of errors are reduced for holiday gifts, online organizations should alert clients to shipping deadlines, according to CIO. A website button that counts down the days consumers have left to receive their order by Christmas will help assuage customer expectations.
In addition to adding shipping details to the website, web-based retailers should also inform people of their return policy. Many companies choose to extend this service element around the holidays, which is information consumers should be made aware of.