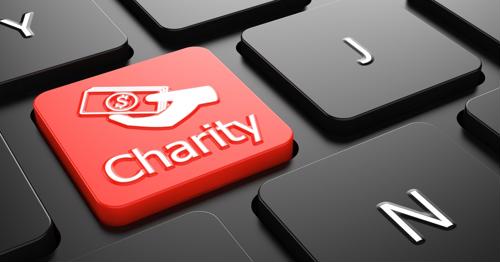 Accepting donations from customers at the point of sale is a popular practice for retailers, especially as the holiday season approaches. But beyond the fundraising results, are checkout charity campaigns actually a smart or sustainable move? Do they help encourage repeat customers or draw business away?
Read on to find out how they can offer benefits to the business, customer and community.
Checkout charity campaigns put a company's values in action
Increasingly, customers are asking brands big and small to step up and support change. Checkout charity campaigns can help a brand meet business goals while also demonstrating its values — and attracting like-minded customers.
According to the 2020 Zeno Strength of Purpose Study, when customers believe a brand has a strong purpose, they are four times more likely to make a purchase. They're also four and a half times more likely to promote that brand through word of mouth.
And, as found in Edelman's 2020 Trust Barometer report, these customers believe companies can do good while staying profitable. More than 7 in 10 customers are confident that a company can take actions that simultaneously boost profits and improve communities in which it operates.
With consumer activism growing in popularity, retailers that can actually show what they stand for will have better luck convincing customers of their core values and corporate social responsibility (CSR) efforts.
CSR experts recommend that companies focus their energies on aligning philanthropic efforts with their main business competencies. Retailers who are skilled in upselling and getting customers to complete purchases should have the skills needed to solicit point of sale donations.
"More than 7 in 10 customers participate in checkout charity campaigns."
Fundraising campaigns can create deeper emotional connections with customers
Researchers have found that charitable giving opportunities can promote customer loyalty. Customers who experience the warm, fuzzy feeling after making a contribution are more likely to support the business that made it possible in the future.
Interestingly, customers who declined to support checkout charity campaigns were not upset by the experience; their emotional response and willingness to make another purchase was not impacted. This suggests brands shouldn't worry about losing business as a result of their fundraising efforts.
In fact, checkout charity campaigns can encourage high levels of engagement: Most customers have participated (71%) and the majority (55%) actually like being asked to give at the checkout.
Bring your vision to life with SFG's Donation Processing Services
Not all tools are designed to support a checkout charity campaign. From the way donations appear in the user interface to how the funds are processed on the backend, any charitable giving from your customers should be dealt with separately from regular purchases.
SFG's Donation Processing Services can enhance your order management system with the specific features and capabilities you need to make your campaign a success.
You can solicit donations at the checkout, create custom donation pages for specific campaigns and even allow recurring contributions with our Donation module for FlexOMS. Contact us today to learn more.