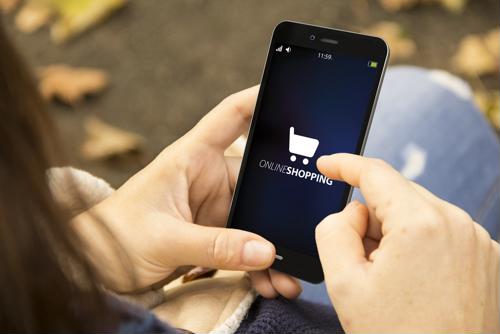 In the second quarter of 2020, ecommerce spending was up 44.4% compared to the previous year according to the U.S. Census Bureau. This was due to COVID-19 and how the pandemic quickly shifted consumer behaviors. It's estimated that this rapid growth placed the online retail sector four to six years ahead of pace, in terms of total spending projections.
For consumers, having virtually all products available at their fingertips made it easy to adapt to an online-first buying experience. While this ecommerce explosion is certainly beneficial for etailers, it isn't necessarily easy. Since there are so many ways and places customers can shop nowadays, it can be challenging to stand out from the competition.
Ecommerce businesses can follow these strategies to reach their audiences and demonstrate what makes them different and worth shopping with.
"42% of online shoppers form their opinion of a brand's website based on the design alone."
Present your offerings through strong visual branding
An ecommerce brand's website is essentially the entire shopping environment, making it a major part of the customer experience.
Marketing studies have shown that 42% of online shoppers form their opinion of a brand's website based on the design alone — and 52% will not return to an online store due to unappealing aesthetics. Businesses that underestimate the value of web design and branding should think again.
A successful ecommerce website and visual brand should accomplish several things:
Communicate an important message about the brand.
Make use of creative and consistent visual components.
Be memorable and compelling.
Offer an easy and streamlined user interface.
Support calls to action and simplify the purchase process.
From social media posts to product photography to confirmation emails, a strong and well-defined visual brand will help differentiate one etailer from other ecommerce competitors in the same space.
Craft a USP that focuses on what your customers care about
An ecommerce brand's unique selling proposition (USP) shouldn't simply be a summary of unique features. Rather, it should go on to connect those benefits and features to the customer, expressing how key attributes help the buyer solve particular problems, get past pain points or fulfill desires.
With a defined, customer-centric USP, ecommerce companies can carry messaging across their entire digital presence and the customer journey. For instance, a brand's USP shouldn't be limited to a catchy tagline. Instead, the message should permeate product pages and be reflected in policies, product packaging and all forms of communication and customer service.
By making a clear and compelling proposition to the customer, an etailer can prove that prospective buyers won't be able to find that offer anywhere else with ecommerce competitors.
Expand the customer experience beyond the sale
In order to turn one-time buyers into loyal and enthusiastic customers, an online retailer shouldn't end the customer experience at the checkout. There are many ways to continue the relationship, keep customers engaged and help the brand stay top-of-mind. Here are just a few ideas:
Encourage and share user-generated content on social media.
Deliver personalized recommendations via an email newsletter.
Launch a thoughtful direct mail marketing campaign.
Take the online shopping experience offline with a pop-up store.
Create an exclusive subscription offering.
SFG's fulfillment services and other industry-leading solutions help etailers stand out in a sea of ecommerce competitors. Contact us to learn more.