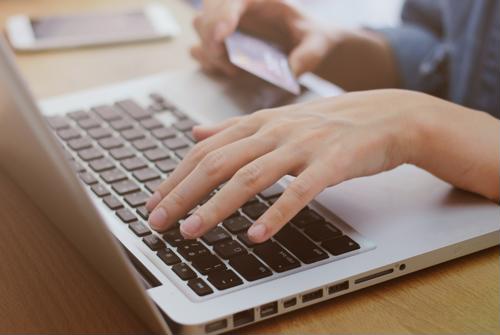 During the COVID-19 pandemic, consumers had to learn how to do a lot of things remotely. Many people began working from home, attending online workout classes and socializing via video chat. Lifestyles changed significantly, and needs changed with them. Many people had to learn to adjust to a world where safety and social distancing were the main priority.
For this reason, industry leaders saw a lot of changes within the ecommerce industry.
How COVID-19 changed the way people shop
Many non-essential businesses were forced to close to adhere to COVID-19 safety guidelines. This meant that people had to turn to online shopping for things that they would normally buy in person, like clothes, cosmetics, toys, electronics and more.
People even shifted to online shopping at businesses that remained open for in-store browsing, like grocery stores, either out of caution or to avoid long lines.
In fact, ecommerce sales in the U.S. reached $211.5 billion in the second quarter of 2020 — a 31.8% increase from the first quarter — according to the U.S. Census Bureau.
Not only has the pandemic changed how consumers shop, it has also changed what they shop for. For example, since people started working from home in huge numbers, they've started buying less clothes, according to an IBM study as reported by the World Economic Forum. Without needing to go into the office, professionals can work in their t-shirts and sweatpants a lot of the time.
Additionally, sales of groceries, home improvement tools and alcohol increased as people started learning to cook, taking up DIY projects and having virtual happy hours with friends.
How ecommerce businesses can prepare for the future
Whether you own a business that is considered "essential" or "non-essential," consumers have likely changed the way they shop for your product. In order to keep up with the times, you should expect to implement some changes.
Prioritize convenience for the customer
One of the reasons people shop online is convenience. They can shop from their couches, and their goods will appear at their doorsteps days later. However, one thing that ecommerce does not provide that in-person shopping does is instant gratification.
That being said, ecommerce retailers are realizing how important this is and are offering free, fast shipping and free, easy returns. To compete with other online retailers, your store should do the same, and you can accomplish that with Flex OMS. Our solution organizes your orders, sends order updates to your customers, keeps track of your inventory and more, making online shopping easier for you and your customers.
Make your online store user-friendly
Some people prefer to shop in person because it's easier. That's why ecommerce stores should make their website as easy to navigate as possible. Keep it organized, put important buttons and links in prominent places and articulate your store policies clearly and concisely.
Emphasize great customer service
Customer service can make or break your business. You may think that customer service is less relevant on an online platform, but that's not true. People may become loyal to your brand if they have a great experience with your staff. In fact, 73% of consumers said that a positive buying experience influences their brand loyalty, according to PwC. Having a live chat box, a real person answering the phone, fast email responses and policies that are fair to consumers can keep people coming back to your online business.
How SFG can help
At SFG, we want to see your business succeed. We stay informed on ecommerce trends and changes so that you can keep up. Contact us today to start a partnership.