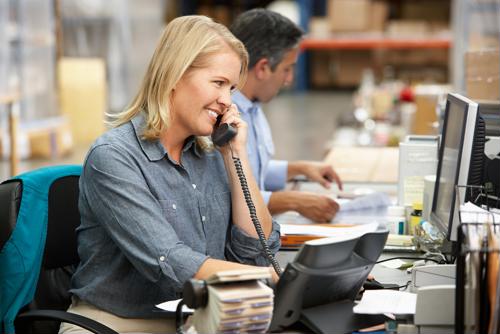 An order management system (OMS) like SFG's FlexOMS is designed to serve the needs of online retailers — from global ecommerce companies to emerging e-tailers just starting to build their brands. But what is an OMS, and how can it benefit your business? Let's review some OMS essentials.
What is an OMS?
An order management system is a comprehensive software solution that helps ecommerce businesses manage and track ecommerce orders. It can be used to oversee and streamline the entire process, with a suite of tools and capabilities that business can customize and scale to meet the demands of their fast-paced operations.
In real time, an OMS can securely process payments and batch order inflow when items are purchased online. It will also update and optimize inventory, keeping product availability data accurate, allocating items, and managing backorders and returns. It can generate pick tickets and help brands track shipments.
Furthermore, an OMS serves as a robust customer database, facilitating everything from address standardization to customer communications such as confirmation emails and customer support. Whether you need one service or just a few tools, a flexible OMS can meet your needs.
"The right OMS provider will be your trusted business partner."
What can it do for your business?
The right OMS provider won't simply offer great tools and features, but will also serve as a trusted business partner who can help your ecommerce brand find ways to grow and achieve key business goals.
With the right support and a sophisticated omnichannel system in place, e-tailers can see greater efficiency, success and customer loyalty. A flexible order management system can promote:
An improved customer experience across all channels.
Seamless order processing and logistics.
Enhanced visibility for all stakeholders across the organization.
One-time purchases or recurring payments and subscription services.
More accurate forecasting and scaling during peak shopping seasons.
Why do you need one?
If your company has struggled to make disparate systems work — or, like a lot of brands, you're still stumbling through with basic spreadsheets on clipboards — it's time for an integrated order management system. A tool like FlexOMS ensures that your data is more secure and more accurate overall. Plus, you will only have to put in half the effort to keep just one platform up-to-date.
With omnichannel capabilities, your business will be better positioned to meet customers' increasingly high demands and complex buying habits. You'll be able to support an omnichannel experience, stay ahead of issues like backorders and returns, and provide unparalleled customer service with all the data you need at your fingertips.
Moreover, an OMS enables members of the company across all levels — from warehouse staff to customer support agents to C-suite decision-makers — to see what's happening in the business in real time.
Meet SFG's FlexOMS
Could an order management system be right for your ecommerce company? Discover the features of our highly customizable, industry-leading FlexOMS solution and contact SFG to learn more.