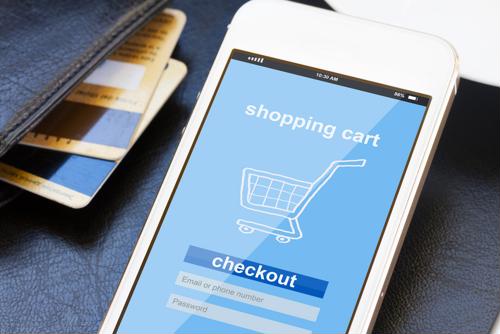 Ecommerce businesses aiming to add subscription box services to their direct-to-consumer sales model can ease into the transition if they take advantage of the right tools. Here's an overview of some of the top benefits of having an order management system (OMS) that supports both product sales and subscription boxes.
Buyers can easily switch from one-time purchase to subscription at checkout
When a customer adds an item into their cart, they might not realize they want regular deliveries until they get to the checkout. When they see the option to subscribe, they might be inclined to take advantage of the convenience and any "subscribe and save" discount. With an OMS that can process one-time payments just as easily as recurring charges, you can offer your customers the flexibility they want at the intervals they desire.
The number of subscribers keeps growing each year — and more and more consumers are open to subscription boxes and services. For instance, a 2019 industry report found that, while 28% of men and 22% of women actively had a subscription, another 35% of men and 29% of women intended to purchase a subscription in the future.
An OMS that serves double-duty can help brands capitalize on this consumer curiosity and offer easy access to a new way of shopping.
Companies can better forecast and manage inventory
By keeping ecommerce sales and subscription sales separate, businesses can quickly lose sight of inventory fluctuations. However, a robust OMS can provide inventory management capabilities to help predict how many products will move in a given timeframe.
Inventory management capabilities can help alleviate backorder issues and headaches for customers and customer service agents. Plus, it can empower businesses to purchase and warehouse the inventory they actually need, cutting down costs across the board. Automation tools can also keep track of when stock needs to be replenished.
Etailers can keep up during peak seasons and scale as needed
Whether an ecommerce company is preparing for the holiday rush or getting ready to launch a new subscription offering, they'll need comprehensive and scalable tools to support their operations. Brands with highly engaged audiences can see substantial subscription sales when these programs become available. Lightweight order management tools simply don't cut it.
With a customizable, flexible OMS — and a team of experts ready to help — companies can reliably support their changing needs and growth.
Looking for the right all-in-one OMS?
Looking for a way to streamline your tech stack and manage ecommerce sales and subscriptions simultaneously? Consider SFG's FlexOMS.
It's not only a two-in-one system; it's a true all-in-one solution. From customer database management to encrypted real-time order management — and from pick/pack/ship to customer support and engagement — FlexOMS is a versatile solution that's ready to support all of your business needs.
To learn more about FlexOMS and how it fuels the growth of other ecommerce companies and subscription box services, contact SFG today.