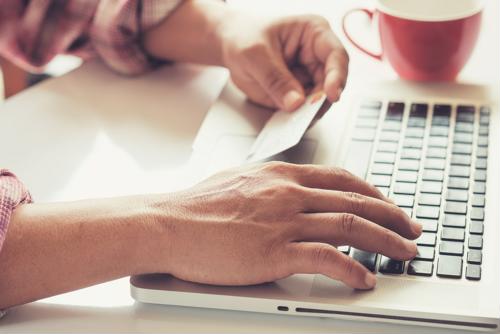 According to McKinsey, the desire to replenish products accounts for one-third of all subscriptions. Over half contain a curated selection of products chosen to delight and surprise the recipient.
These subscription boxes contain everything from consumables like eco-friendly toiletries and pet food to less-essential but even more desirable pieces like demi-fine jewelry and artisanal home goods. In both the curation and replenishment categories, consumers could very well go out and buy these items from brick-and-mortar retailers each month — but they choose not to.
The convenience factor and customer expectations
Here's why: Consumers crave the convenience of the set-it-and-forget-it ecommerce subscription model. They'd rather not have to search through stores in person or spend session after session on the checkout page. Instead, savvy subscribers can ensure a year's supply of their must-have items or special somethings with just a few clicks.
Customers expect impeccable service from subscription providers. They want to know when their next subscription box will arrive and how much each installment costs, but don't want to input their address and payment information more than once. They may also want to easily shift their recurring charge date or payment method at a moment's notice.
And they certainly won't tolerate unnecessary billing distractions. These might include having to manually authorize each charge or re-enter their credit card number — or risk missing the delivery they were counting on. From the customer's perspective, a demanding billing process essentially defeats the purpose of a one-and-done subscription.
"Today's subscribers won't tolerate unnecessary billing distractions."
Why the recurring charge billing model works
The most successful subscription providers make signing up as simple as placing a one-time online order. Furthermore, they allow customers to get the products they've selected at whatever frequency they choose. A recurring payment system makes this all very easy.
The recurring charge model is evolving within the ecommerce subscription industry. Now, more than ever, subscription providers need technologies that allow the agility required by these increasingly high customer expectations.
SFG's customizable Recurring Charge Module
Robust tools like SFG's Recurring Charge Module enable businesses to draw payments and issue subscription installments automatically — largely on the customer's own terms. Our ecommerce partners have the flexibility to set up their recurring charges in a variety of ways.
With SFG's Recurring Charge Module, businesses can:
Offer customers a free or reduced-rate trial subscription — or extend a step-up pricing model to new subscribers.
Allow customers to authorize recurring payments at their preferred frequency, whether it be daily, weekly, monthly or annually.
Manage customers' payments on a monthly, quarterly, semiannual or annual basis.
Set variable prices for the same products when issued under different subscription terms and intervals.
Distribute notification emails to alert customers in advance of each recurring charge.
When the bottom line depends upon satisfying subscribers, it's important to find the right technology partner to keep your subscription business thriving. With flexible tools from SFG, ecommerce leaders can test out different billing strategies before landing on the perfect fit for their business and their customer base. Contact us at SFG to learn more about our eBusiness solutions.