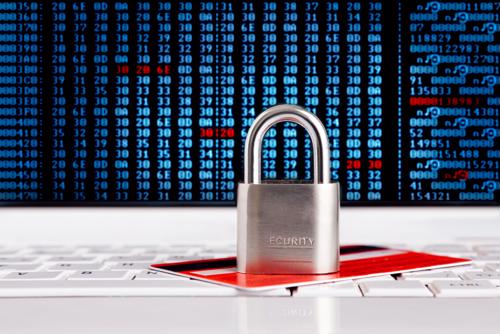 Selling products, subscriptions and services online is a lot more complicated than opening a lemonade stand.
An enterprising individual with a big idea and ecommerce aspirations will need to understand the intricacies of web development to get a payment page up on their own site. To operate as a merchant, they'll need to ensure Payment Card Industry Security Standards Council (PCI) compliance by meeting the organization's set of Data Security Standards (DSS). And, they'll need to establish a framework for actually processing payments, creating order confirmations, and transmitting the data for fulfillment.
It's a huge undertaking. For businesses that really want to focus on product, the nuances of payment processing and PCI compliance can be an enormous barrier to entry. That's why many ecommerce companies rely on hosted payment pages.
What are hosted pages?
A hosted page isn't a shopping cart — it's a multi-functional, dynamic order page. SFG's hosted pages allow companies to sell consumer products, periodical subscriptions, ecommerce subscriptions, memberships or any combination of these sales channels.
In a similar way, SFG's hosted customer care pages enable shoppers to make account updates, contact customer service, make payments and access FAQs — all by logging in through a secure hosted interface.
How do hosted payment pages work?
After a customer fills up their shopping cart and clicks a checkout button, they'll be brought to a payment page hosted by a third-party company, such as SFG. Here, the customer can complete their transaction and access a confirmation or receipt.
Hosted pages can appear as a popup or separate window. Or, they can be embedded directly into your site interface. With the latter, the customer doesn't have to go through a true redirect experience. The payment gateway is sort of like a site-within-a-site — but since the experience is so seamless, your loyal customers won't even realize it.
Reduced merchant liability
When you choose to sell through an SFG-hosted payment page, your website and IT resources won't be strained to complete the transaction. Everything is processed by our servers and systems; we take care of the backend payment and data processing so you don't have to.
Many companies choose to outsource PCI compliance to a trusted partner like SFG who will ensure the highest level of data security. Within the compliant payment environment of an SFG hosted page, your customers can complete quick transactions with the confidence that their sensitive data is protected.
Complete (and easy) customizability
With just a few clicks, a hosted payment page can blend seamlessly into your existing website design. It's a good idea to update the page elements to match the look and feel of your theme. This way, customers will see it as being trustworthy and in keeping with the brand standards they've grown accustomed to.
And customizability isn't complicated with SFG's hosted pages. Merchants can easily customize everything through an easy-to-use editing interface — there's no need for technical expertise. It's also possible to add and test calls-to-actions and enticing offer codes that nudge customers to complete their purchases.
Learn more about hosted pages and start selling with SFG's suite of ebusiness solutions.