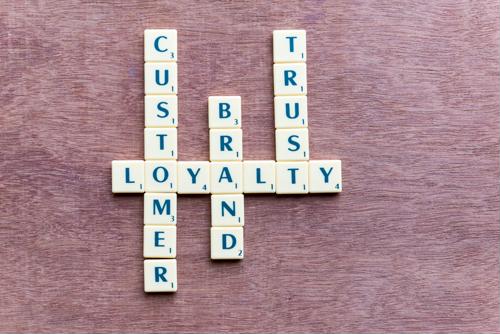 For years, marketers have known that it's much more expensive to acquire a new customer than it is to retain current clients. In fact, it can be five times more costly to create a connection with someone who's never bought from the brand before, Outbound Engine reported.
In this type of environment, customer retention and loyalty are the name of game. Even an improvement of just 5% in your company's retention efforts can translate to a 25 to 95% boost in profits, according to Outbound Engine. This makes investments in supporting loyalty and encouraging repeat purchases incredibly well placed.
As you look to enhance your customer retention strategy, here are a few approaches to try out:
1) Measure and understand your repeat customer rate
It's important to accurately track your efforts, so you must have a base measurement to use as a starting point. Shopify provided a set of steps, showing businesses how to calculate their current repeat customer rate using the number of customers that purchase more than once divided by the number of unique customers.
This calculation can be performed at the start of your retention campaign, and later on down the line to help measure the return on your customer loyalty efforts.
"Today's consumers want a deeper connection to the company's purpose and mission. "
2) Create a brand that customers want to connect with
Today's consumers, particularly millennials, don't just attach themselves to a brand because of their products and services – they also want to have a deeper connection to the company's purpose and mission. Marketing expert Neil Patel reported that of customers who had a strong relationship with a brand, more than half – 64% – noted this connection came due to the shared values they have with the company.
In this way, it's incredibly helpful to map your target audience's interests, preferences and values and align your brand strategy with these elements.
"Use the common motivation amongst your buyers as a rallying cry to represent your brand's mission and values," Patel advised. "As your team slowly builds a movement of followers, cement the brand's actions as a standard to live by. Lifestyle brands keep loyal customers wanting not only their products, but also the access to stay involved with the company."
Establishing this kind of robust connection with customers – or, as Patel calls it, creating an "addictive brand" – will help push your organization to the forefront of your market place while driving strong loyalty among your audience.
3) Stay in touch and customize interactions
In order to retain customers and breed loyalty, you must ensure that your brand is top of mind for your clients. In this pursuit, well-placed and tailored communication is key – sending just the right, brand-aligned message at the ideal moment could be just the push your customers need to encourage their next purchase.
One of the best ways to support this level of personalized communication is with robust customer database management. A unified database that includes data about your customers' demographics, locations, purchase history and more can inform where individuals are at within the customer lifecycle. Leveraging this information, you can craft the perfect message to drive shoppers' next purchases.
To find out more about customer database management, and the other key features included in our industry-leading order management system, connect with us at SFG today.