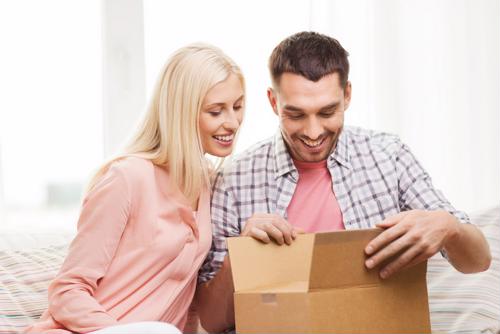 As the subscription box space continues to expand, here are the top industry trends you'll need to embrace to thrive in the new year.
1. Unparalleled customer experience
Facing fierce competition from direct-to-consumer retailers and next-day or even same-day delivery, subscription box providers will have to justify their place in online shoppers' budgets and mailboxes. To do this, TechCrunch recommends facilitating a top-of-the-line customer experience in 2020.
McKinsey's research shows that the typical subscriber is an affluent, young, city dweller. This consumer craves convenience and novelty, but they won't be too forgiving about poor customer service or laborious returns. Since it's easy to cancel, churn rates will remain high in 2020.
The data also suggests that subscribers aren't actually in it for the subscription itself; they're after the "subscription lifestyle." Think mobile ordering, media streaming, and a mix of instant gratification and indulgent surprises.
Respond by encouraging customer engagement. Successful brands incentivize user-generated content and enhance their boxes with "extras" like mini-magazines and other treats.
2. Unique niche products
Product niches are fairly evenly distributed across the subscription box space. By a narrow leading margin, 19% include food and beverage offerings and 15% focus on hobbies. And there are plenty of other opportunities, from fashion and fitness to faith-based subscription boxes.
McKinsey's data revealed that nearly 35% of active subscribers had three or more subscription boxes in 2018. But TechCrunch warns that buyers may experience "subscription fatigue" as the novelty of this retail model wears off in 2020. To stay afloat, stick to a highly niched product that appeals to a small but sticky subscriber base.
3. High levels of personalization
Buyers enroll in three different types of subscription box programs for three different reasons:
Replenishment (for stocking up on basic needs at regular intervals).
Access (for obtaining exclusive members-only rates and perks).
Curation (for the enjoyment of receiving personalized offerings).
According to McKinsey, 55% of subscriptions fall under the "curation" category. This points to a strong desire for the delight and surprise of these novel experiences.
The amount of customer decision-making may vary based on the product category and sales model, but more heavily curated boxes will continue to thrive in the new year.
To succeed, you'll need an advanced software solution that provides a 360-degree view of each customer. It should document what they keep and what they return and collect feedback so you can learn about their preferences and adjust your offerings accordingly.
4. Quality over quantity
More is actually less when it comes to the ecommerce experience, according to one Forbes contributor.
As the popularity of unboxing videos suggests, consumers are most interested in experimenting with new, just-for-you products and brands in a satisfying, tactile way. In a time when Marie Kondo's tidied-up minimalism reigns, consumers don't just want more stuff; they want fewer pieces and experiences that "spark joy."
Remember, your customers may not know what's coming, even after putting their faith — and funds — in your brand. It's important to reward this uncertainty with high-quality products and packaging.
Surpass your subscribers' expectations every time and you'll quickly establish trust and brand loyalty.
Find out how FlexOMS can help your subscription box business embrace these industry trends in the new year.