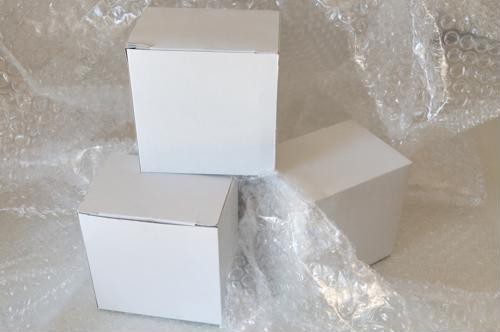 Have you ever gotten something in the mail, and felt that flutter of excitement and anticipation to open the delivery and see what's inside? It's almost like Christmas morning, or your birthday, and it's this feeling that retailers and subscription box companies are working to capture and provide for their customers with every order.
However, this is easier said than done, especially with the level of visibility customers now have into delivery times and the overarching order fulfillment process. One way to help recapture the magic here is with a unique unboxing experience that can differentiate you from your competitors and support your brand message and image.
The importance of unboxing today
As CNN contributor Heather Kelly noted, the unboxing experience has grown increasingly popular recently, to the point that it's now a lucrative business. Consumers are creating whole YouTube channels around unboxing, and this kind of publicity can be invaluable for your brand – especially when your packaging serves to enable your brand image and support the customer experience.
Consumers that are treated to an out-of-the-ordinary unboxing experience tend to feel a stronger connection to the brand, compared to recipients that receive a generic cardboard box.
"[The product] takes on the positive attributes of the brand itself; attention to detail, high value, and a great service experience," noted BigCommerce contributor Beth Owens. "This is what turns customers into repeat business."
Current data supports Owens' assertion here – a 2016 Dotcom Distribution survey discovered that 40% of shoppers would buy again from a brand that used premium packaging in their order fulfillment.
Where and how packaging can make a difference
"Premium packaging" is about more than just a flashy box with some colored tissue paper inside, though. When carefully thought out and curated, the packaging materials your brand uses can support the type of exciting unboxing experience customers are looking for, while also furthering your brand messaging. Consider elements like:
The box itself. As Owens pointed out, today's consumers are used to receiving the run-of-the-mill cardboard box, so making the extra effort here won't go unnoticed. Consider something as simple and recognizable as your brand logo or related images. Take Amazon, for example. Sure, the company often uses regular brown cardboard boxes, but the brand's iconic smile-shaped arrow logo has become synonymous with online shopping order fulfilment.
Tissue paper or filler. In addition to demonstrating your commitment to protecting the products you're sending out to customers, your box filler can also be a way to support your brand. Using tissue or air pillows that mirrors your brand colors, for instance, is a great way to immerse consumers in the experience.
Custom thank-you note. As Shopify noted, while putting a custom, handwritten thank you note in each recipient's package can be a trick strategy on a large scale, this extra step is huge for connecting with consumers and personalizing their experience.
Samples, gifts and other inserts. You can also consider drawing customers in with free samples or gifts that relate to what they've purchase and can encourage follow-up orders.
An extraordinary unboxing experience begins with seamless order fulfillment. To find out more, connect with the experts at SFG about our industry-leading FlexOMS today.