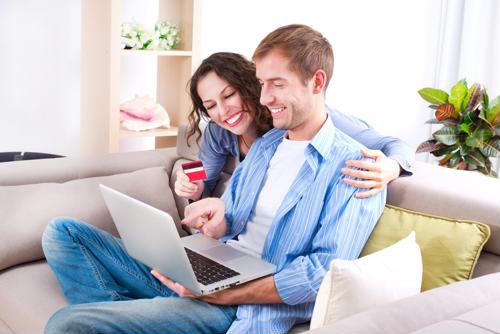 These days, a brand's online shopping experience can make or break their ability to complete in the marketplace. With big box retail brands closing up shop left and right, there's ample opportunity for e-commerce retailers to fill the gap.
However, today's customers are more demanding and particular than ever before. And with more than a handful of retailer choices available to them, consumers can afford to be picky. This makes building the best possible shopping experience a top priority. Here are a few areas to consider as you get started:
Keep up with in-demand trends
A website created even just a few years ago can now appear very dated in comparison to some of today's more slick and innovative designs and content. It's imperative that brands pay attention to market trends, including the specific preferences of their audience related to their online shopping experience.
As Forbes pointed out, some of the growing trends driving e-commerce currently include:
Enabling purchases through social media: Now that platforms including Facebook and Instagram are purchase-friendly, consumers want to use that "buy" button.
Voice-enabled shopping: A similar trend is taking place with voice assistants. With more users having access to Siri and Alexa, shoppers appreciate the ability to make purchases through voice commands.
AR grows: As Forbes noted, while the technology still has a bit of maturing to do, more brands are using augmented reality to support the online purchase experience. After all, it's easier to make a decision about a new piece of furniture, for example, when you can see through an AR program how it will look in your own living room.
Thoughtful layout and navigation: UX testing
One element that's often overlooked with the online shopping experience is the actual design and layout of the pages, as well as the ways in which users navigate the platform. Some best practices to keep in mind here include the use of white space to help balance out content layout and prevent pages from becoming too cluttered or busy. In addition, it's important that navigation features are visible and easy to use and understand. As The Daily Egg contributor David Zheng pointed out, the longer it takes for visitors to find navigation controls, the higher the chances of page abandonment.
Chances are good that even the most recently redesigned websites could use an improvement or two to better support the user experience. Some of the best ways to pinpoint these changes is through UX or user experience testing, which helps highlight the paths and features users interact with on your site.
Streamlined ordering process and visibility with fulfillment
Finally, it's absolutely imperative to take a look at the current ordering process customers use to place their orders and ensure that it's as clear and streamlined as possible. Any hassles or obstacles during this important juncture drive up the chances of cart abandonment and reduce the likelihood of a successful online shopping experience.
To find out more about the key elements needed for order fulfillment – including robust customer database management, address standardization and correction, product availability and allocation and authorization of credit card orders – connect with us at SFG about our leading FlexOMS today.