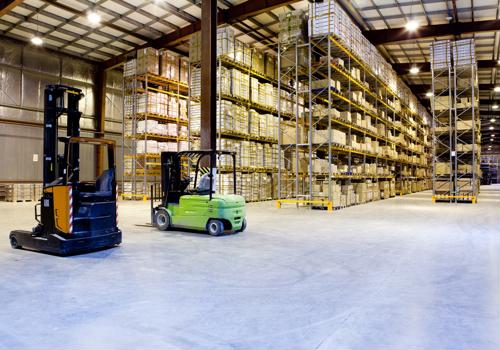 With the considerable uptick in online ordering, distributors and warehouse operators are also seeing higher demands when it comes to order fulfillment. According to an announcement at the National Retail Federation's Big Show 2018, e-commerce sales are on pace to overtake in-store transactions within the next five years.
This means that a streamlined order fulfillment process to support a successful experience for customers is now a top requirement. There are a few key areas in the warehouse where managers can improve their current process and bring new levels of efficiency and accuracy to order fulfillment.
1) Understand the challenges that stand in the way
First and foremost, stakeholders must examine and pinpoint the issues that are hampering their current fulfillment processes. While these might be different depending on each facility's working strategies, technology and other factors, some of the most common problems with order fulfillment include:
Rising complexity, stemming from increasingly multi-faceted systems that span multiple different channels.
Boosted demands from consumers, particularly for shorter and shorter fulfillment times.
Increasing internal costs resulting from organizations' efforts to meet these demands in the face of an increasingly complex fulfillment environment.
Siloed technology including several different systems for order capturing and fulfillment.
This last challenge is one of the most pervasive – in general, most organizations currently have three or more systems in place to manage order capturing and fulfillment across their different customer channels, according to a study from Oracle and Capgemini.
"An advanced order management solution can provide key inventory features."
2) Be able to granularly track inventory
Another area of contention within the warehouse is inventory management. Orders can hit multiple snags if the facility doesn't have the right inventory on hand, or doesn't manage merchandise as closely as it should.
"[C]ustomer expectations are sky-high, especially if you offer on-demand shipping," noted 6 River contributor Fergal Glynn. "This means that your business' livelihood could be at risk if your inventory manager isn't as sharp as a tack."
In addition to hiring the right person for this role, it's also imperative that inventory managers have the tech tools they need to efficiently and accurately manage the availability and allocation of their inventory. An advanced order management solution can provide key features like the ability to quickly view current inventory levels, flag unavailable merchandise, reorder popular items when they're running low and release backorders, when needed.
3) Support visibility on the customer side
In addition to enabling facility managers to have granularly visibility into inventory, it's also key to support customer expectations with similar visibility. A big part of this is ensuring shoppers can get notification of when their order has left the warehouse, as well as an expected delivery date.
While process complexity, siloed technologies and the need for improved visibility can represent obstacles on the road to smooth fulfillment, an advanced order management system is a beneficial way to resolve these an array of other challenges. The best OMS technology can help eliminate the need for multiple systems by providing key inventory and order management capabilities within a single, intelligent interface. And when warehouse managers and customers alike are supported with granular visibility into the fulfillment process, it's a critical benefit for both the warehouse facility and the consumers it serves.
To find out more, connect with us about our industry-leading FlexOMS today.