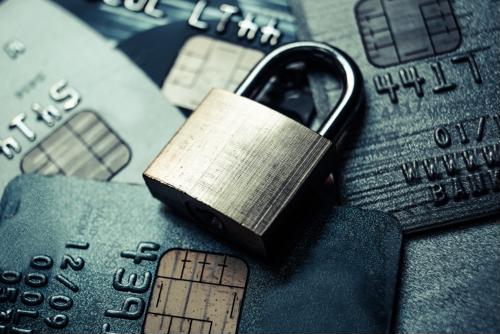 In 2017, an Economist headline proclaimed data as "the world's most valuable resource." This continues to ring true, especially in the retail sector.
For retailers and ecommerce businesses, customer data is not only a priceless asset; it's also an enormous responsibility. But simply gathering customer data isn't enough.
A PwC consumer intelligence survey found that 87% of customers may shop elsewhere if they don't believe their data is being managed responsibly.
As a retailer, you must collect customers' necessary personal information ethically and store it securely. Moreover, you need to be able to organize and analyze it in a way that supports business goals. Your customer data should tell you who your clients are and what they need so that you can best serve them.
Data can do this if you approach customer database management in these four ways.
"87% of customers may shop elsewhere if they don't believe their data is being managed responsibly."
1. Be transparent about what you're collecting and why
It's essential to build trust with your customers with regard to your data collection policies and strategies. Of course, you're legally obligated to explain all of this in your website's privacy policy, but plain-English explanations help establish trust and transparency with consumers who aren't likely to read the fine print.
For instance, if you prompt a customer to input their email address, let them know what they're signing up for and what they can expect to see in their inbox. Or, if you require billing information for a free gift or trial of your product, customers might feel mistrust. Let them know why you require their billing information and disclose any future charges and cancelation options to put their minds at ease.
2. Store customer data securely
For ecommerce retailers, the average cost of a data breach is $148,000, according to the 2018 Cyber Claims Study by Net Diligence.
To mitigate costly, catastrophic data breaches, use encryption tools and take data backup seriously. Make sure your data storage solutions are compliant with state legislation and industry best practices.
3. Keep your database clean and current
Only accurate data can help you maximize your customer engagement and retention efforts. Ensure that your data is correct by merging duplicate records, validating payment information and using address standardization. Eliminate outdated information, too; inactive accounts that are several years old can probably safely be deleted.
Record customers' web activities, orders, and support tickets in one place profile so you get a 360-degree view of the customer journey.
4. Invest in the right tools
A spreadsheet simply won't serve your customers or your business. You need sophisticated tools with customer relationship management (CRM) capabilities.
Better yet, use a versatile order management system like SFG's FlexOMS that can do everything a retailer needs — from inventory management and payment processing to email automation. The platform's data security tools will keep you in compliance with Payment Card Industry Data Security Standards as well.
If your retail business is ready to centralize your data to a single view of the customer and keep up with shoppers' fast-paced omnichannel activities, connect with an SFG specialist today.