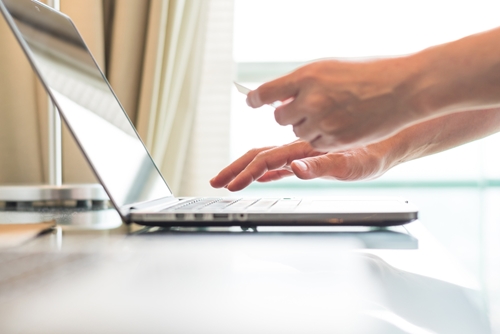 To create successful subscription box companies, ecommerce leaders have to focus on a number of responsibilities. While back-end tasks – like fulfillment and delivery – have to running smoothly, these duties won't be necessary unless consumers know about the products and services being sold.
It's crucial for these online retailers to create strong promotional marketing efforts to draw customers to their offerings. Here are a few ways marketers can sell the subscription business model in an effective manner:
Distribute a sample
Once an online retailer has decided what sort of product he or she will provide to clients, it's time to get the word out. Have potential consumers expressed interest in the past without making a purchase? Send out a small sample of the item itself, Forbes recommended. For example, publishing companies offering magazine subscriptions could distribute a single monthly edition to engage potential customers.
The ability to read through the asset and see the valuable content shared within its pages will encourage people to buy a subscription for months to come. The key is ensuring subsequent deliveries offer the same level of value for consumers, otherwise ecommerce subscription businesses run the risk of losing – or boring – their clientele.
"Retailers should curate a customized package for clients."
Try direct mail
It's not uncommon for interested individuals to enter their contact information into a landing page form only to get cold feet. Marketers should take advantage of not only the data potential consumers have shared, but their tepid interest in the subscription companies by producing direct mail efforts.
Go above and beyond by sending outreach that is helpful in swaying interested parties into purchasing a subscription. Target Marketing suggested retailers in this industry use direct mail to demonstrate how the process works, curate a customized package and keep the business itself at the top of client's mind.
Provide a discount for referrals
The subscription box economy is one that shows no sign of slowing down anytime soon. While magazines, compact discs and food used to be the main products offered for subscription and delivery, there are so many more options available to consumers today. Once marketers have a strong group of regular clients, it's critical to keep them engaged.
Subscription businesses should encourage customer feedback and referrals by rewarding participating individuals with discounts. These offers should act as a gift, meaning consumers will receive them on an infrequent basis, but the bonus will be worth their while. Offer a promotional code after customers share five of their friends' email addresses, and provide a discount to new clients that sign up off these referrals also.
SFG has all the ecommerce tools and resources necessary to make your subscription business a success. Learn more today!