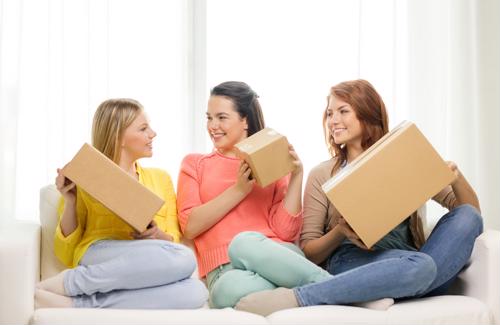 These days, there are more avenues than ever before for brands to surprise and delight their customers, while encouraging them to come back for more. One of these avenues involves subscription services, which address the "keep them coming back" aspect right in the service model.
And, as McKinsey data shows, this subscription market is growing quickly – about 15% of all consumers engage with subscription service providers, and about half of these customers subscribe to more than one service.
Now, everything from cleaning products and toiletries to groceries and meals can be delivered to consumers' doors. But as more new companies and established brands look to break into this market, they'll need someone to handle the subscription and fulfillment side of things for them.
The complexity of subscription services: Consumer demands are already high
When one considers all the thought and planning that must go into a subscription service in order for it to be successful, it's no surprise that brands are looking to outsource some of the load.
Companies that provide recurring subscription boxes face rising competition as newcomers and big box stores look to offer scheduled delivery services. On top of this, consumer demands for unique experiences are increasing as well. Subscription box providers must carefully curate the items they offer, ensure that recipients receive something different each time, and make sure that their brand fills a niche in the marketplace that consumers can't address with another service.
And, on top of all this, providers must also make sure that subscription accounts are handled carefully, that customer details are kept secure and protected, and that each and every delivery goes out on time.
However, not every brand succeeds here – McKinsey researchers found that subscriptions that don't become more tailored to customer tastes over time, as well as those that don't provide a high level of convenience, are likely to fail.
"[C]onsumers are quick to cancel services that don't deliver a superior experience – for example, because of poor product quality, dissatisfaction with the assortment, or a lack of perceived value," McKinsey researchers noted.
The solution: A single vendor for subscription and fulfillment
Overall, subscription service providers have enough to worry about without having to manage disparate services to support their subscription and fulfillment. Any lack of visibility, or obstacles preventing cohesive service, simply adds to the challenges these brands already face.
The ideal solution is to leverage the comprehensive services of a single vendor, which can empower the brand to support its subscription customers and grow the business over time. Best of all, having a single vendor manage subscription and fulfillment – the two most key areas of this type of offering – means brands can focus their attention on addressing the other challenges they face, including curating just the right products to please customers and differentiate their company in the process.
To find out more about supporting your brand, connect with us at SFG about our industry-leading FlexOMS technology and  eCommerce Fulfillment today.