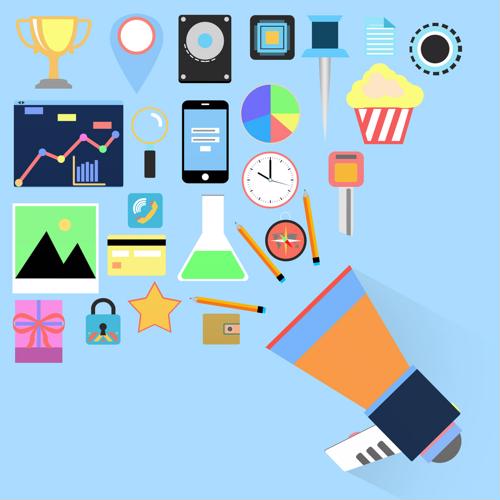 Today's companies simply can't succeed without understanding the phases and intricacies of the customer lifecycle. A brand's physical and online presence must support and nurture potential and current clients as they make their way through the different stages in the lifecycle. Any hang-ups here can prevent the business from making a robust connection with a shopper.
The ultimate goal is to enable loyalty among your target audience, and create customers that not only continue to make purchases with you, but recommend you to their friends and family. Order processing falls nearly directly in the middle of the traditional customer lifecycle, and is key to cementing successful relationships with consumers.
What are the customer lifecycle stages?
There are five main steps that make up the customer lifecycle:
Reach: During this first step, your brand works to make consumers aware of the company, and get marketing materials and other assets in front of the target audience via different media channels.
Acquisition: Once you've reached potential customers, you work to acquire them by educating them further about the products and services you offer, and how your brand stands out. Personalization during the acquisition phase is key, Big Commerce Essentials pointed out, and one of the best ways to support this is through information from the company's customer database.
Conversion: Once customers have made their first purchase, they have officially entered the conversion phase, also known as the develop and nurture stage. This is where your order processing and OMS technology comes into play. It helps ensure that consumer orders are successfully fulfilled, that you have correct customer data for each shopper and that you're able to keep in touch with these individuals and nurture the relationship.
Retention: Using details from the customer database of your order processing system, you can work to retain them by sending relevant messaging and offers and addressing their feedback. During this phase, the brand works to increase the chances of repeat purchases.
Advocate: This final stage, also called the loyalty phase, is where the brand works to turn repeat shoppers into brand advocates. As more than 80% of today's consumers trust word-of-mouth recommendations from someone they know over a company's own marketing, getting to this advocate stage represents a top success for your brand.
How does order processing fit in?
While all phases present their own challenges, brands should focus their efforts around moving customers through the key steps of conversion, retention and advocacy. It is during these critical phases that a company's order processing system can truly shine.
Once a customer has made their first purchase, the brand can manage their personal information and purchase history through the customer database, and use these details to deliver a more personalized experience to the consumer in the future. For instance, demographic details and past purchases can allow the brand to make more relevant product recommendations and leverage targeted messaging to help with retention efforts.
In addition, a robust order management solution like FlexOMS can also include customer engagement capabilities to support retention and enable customer loyalty and advocacy–such as surveys and social media analysis–to ensure you have the best view of your customers and can successfully guide them through the customer lifecycle.