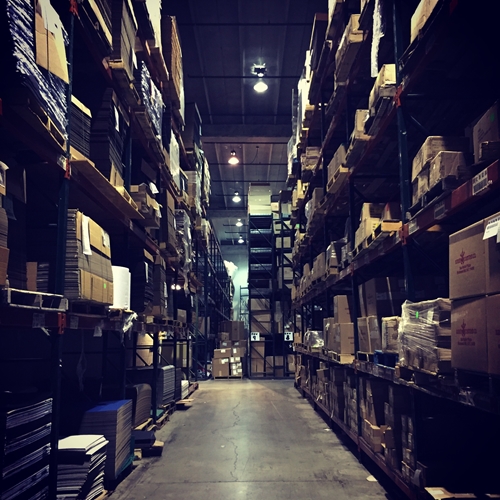 The basics of a subscription-based business are relatively straightforward. You regularly send out boxes packed with great products to the consumers who want them. However, there's a great deal of complexity that goes into ensuring the company always has plenty of inventory on-hand, the packages ship and arrive on time, customers receive high-quality service and the organization is prepared for growth over the long term.
To meet these challenges in an increasingly competitive marketplace, a company specializing in subscription boxes must have access to advanced tools and strategic awareness. That's why it's crucial to work with experts who understand the industry and know how to advance your organization to the next level. Here's what you should look for when selecting a technology partner:
A powerful order management system
"It's vital to have the software for handling a large volume of orders."
For e-commerce businesses of all kinds, it's vital to have the software to handle a large volume of orders. A robust order management system makes it simple to take command of the customer purchase journey with effective processes and customizable policies. For subscription companies, this can mean establishing the rules for customers to adjust the frequency of deliveries and express preferences on the contents of boxes.
Payment processing
One of the great advantages of a subscription business is the ability to make recurring charges to customers. With a secure solution, organizations are prepared to manage those payments as well as renewals and any one-time purchases. Efficiently handling large quantities of transactions and gaining access to funds more quickly results in an agile company that's ready to scale over time.
E-commerce fulfillment resources
When order numbers rise, fulfillment quickly becomes a complicated undertaking prone to delays and errors. That makes it essential to have an up-to-date system in place for tracking inventory and shipping. A partner that has access to warehousing facilities and relationships with worldwide shipping services provides a subscription-based company with a huge leg up.
Customer service tools
Subscription companies rely on building relationships with customers that last for months and years to come. To keep engaging the people who are buying products on a monthly basis, the organization needs to always take their needs into account. A technology partner can help with answering questions and addressing problems with call center services, automated emails and live chat.
SFG partners with subscription companies, ensuring they have all the technology and strategic insight they need to achieve lasting success.