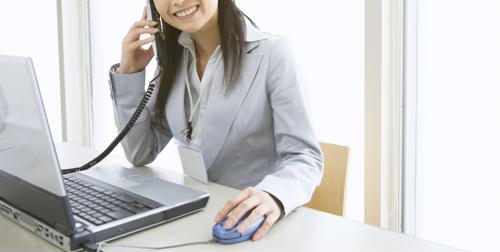 When a company initially launches, the order management, product fulfillment and customer care processes can be fairly straightforward. But as the company grows, these operational processes can get more complicated, overwhelming and burdensome. They also bring a variety of risks, which can command a disproportionate amount of resource allocation to effectively mitigate.
While outsourcing these critical business operations to a third party can reduce these risks, all too often a company will outsource these three processes to three different service providers. Let's examine what can happen, and why it can be beneficial to work with one provider for order management, fulfillment and customer care services.
Expanding risk exposure with too many vendors
Having more than one solutions provider can be difficult to manage, and can lead to further operational disruptions and risks. Vendor risks include:
Incorrectly filled orders: Some of the biggest errors an ecommerce shop can make include packing the wrong items or shipping the order to the wrong customer. These can be disastrous for maintaining customer loyalty.
Poor inventory management: This leads to items being out of stock, with ecommerce retailers unable to fulfill backorders on time or even at all. Such issues can put sales on hold or deter customers from making more purchases.
Picking-and-packing items: This is already a time-consuming process, and will demand even more time and resources as the company scales.
Returns: Without an efficient procedure in place, returns processing can overwhelm a fulfillment system and create unhappy customers.
Customer care services: Exceptional customer service is more important than ever. Any missteps in customer care can lead to major headaches and even damage to an ecommerce shop's reputation.
Offloading multiple services to multiple vendors requires diligent vendor management standards. Often, this can create more trouble than it's worth.
Why a single solution matters
An all-in-one, third-party order management solution provides the best value to facilitate these processes for an ecommerce business.
Working with a single provider streamlines and simplifies all of these critical operations into one repository and platform, creating a single source of truth and improved visibility. Ecommerce brands can more easily keep track of all orders and notify customers with success and shipping messages — and everything in between.
With a single solution, etailers can integrate all the tools needed to maintain a steady flow of operations. This improves inventory management, speeds up response times, and leads to more attentive customer support.
In addition, cohesive integration provides a host of ancillary benefits. For instance, without having to worry about overseeing multiple processes or juggle a host of service providers, business leaders and staff can focus their time on growing the brand and effectively scaling operations.
SFG's FlexOMS is the all-in-one solution that provides order management, fulfillment and customer care services in a single, versatile platform. FlexOMS allows for customization and scalability to meet the diverse and growing needs of any ecommerce company. With a single solution provider in place, online retailers can more effectively mitigate the risks of using a diverse set of providers.
Reach out to SFG to learn more.