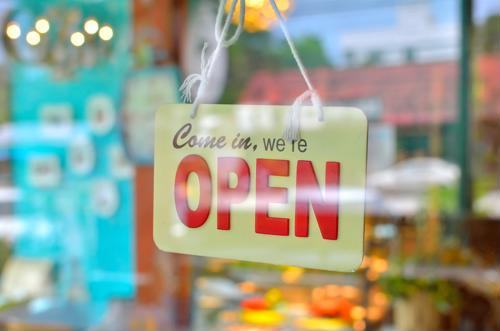 For months now, the COVID-19 pandemic has shaken the global economy, impacting the ecommerce sector alongside countless other verticals. As conversations around the reopening of the U.S. economy continue at the state level, businesses can start looking ahead at how they will adapt to the evolving situation.
Review your state's reopening roadmap
Each state is following a different plan to monitor the coronavirus pandemic and gradually reopen local economies. Check with state and city agencies to learn more about what you can expect to see over the coming weeks and months.
For example, Illinois has announced the five-step Restore Illinois plan which identifies metrics that will enable a transition to the next step in the economic recovery process. Similarly, California has developed a four-stage Resilience Roadmap. The state's government website includes specific guidelines for 18 different industries — including delivery services, retailers and logistics and warehousing companies — along with checklists and resources for each industry.
If your state has issued a similar program, keep checking back for the latest guidelines. Although it is impossible to predict exactly when your local economy will advance to the next, less stringent phase, it is important for your business to plan a few steps ahead.
Develop a safety action plan for your business
Just as state agencies have created phased roadmaps, businesses can create their own plans and checklists. For reference, California's industry-specific guides cover:
Advice for establishing a written worksite-specific plan for your business.
Topics to address during employee training.
Guidance for individual symptoms screening and recommended safety measures.
Cleaning and disinfecting protocols.
Social distancing guidelines.
Additional industry-related considerations.
With this framework in mind, your company's leadership team should prepare detailed plans and protocols for how you will do business once state-level changes have been implemented. You will need to answer questions around safely reopening your company's premises and accommodating employee needs and circumstances while also meeting customers' evolving expectations.
As the situation unfolds, it is critical that you prioritize employee safety training and keep an open stream of communication to help ease your entire workforce into post-coronavirus operations.
Review and strengthen existing strategies
In addition to looking ahead to the logistics of resuming operations under a new normal, it is also important to take stock of your company's disaster response — and the responses from your business partners — in the wake of the coronavirus crisis.
Benesch law firm advises that businesses focus on the following considerations:
How will you address security and compliance measures that may have been overlooked in the quick transition to remote work?
How did your supply chain, contracting practices and crisis management plans hold up during the most challenging moments? How might this performance inform your strategies moving forward?
What kind of financial footing are your suppliers on now — and do you require any assurances or alternatives?
How will you manage customer communications and field questions about your plan of action as well as your business's stability?
Once you identify the weak points in your existing strategies, identify ways to boost your resilience for the reopening of the U.S. economy.
For instance, if your trusty marketplace fulfillment services let you down, it may be time to switch to a full-service provider for customer and order management, warehousing and distribution. To find out what these changes could mean for your business, contact SFG today.