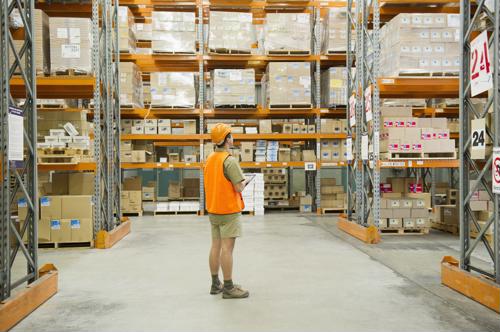 Marketplace fulfillment services, including Fulfillment by Amazon (FBA), are often considered convenient, but they may in fact be limiting your business's growth now and in the future. Whether you're already experiencing these fulfillment shortcomings or you're planning ahead for a better solution, be sure not to overlook the following considerations.
Pros and cons of marketplace fulfillment services
One reason small- to mid-sized businesses choose to sell through marketplace fulfillment services like FBA is to increase market penetration. After all, according to a Consumer Intelligence Research Partners (CIRP) study, Amazon Prime membership topped the 100 million mark in 2018. Few ecommerce operations achieve such an expansive reach organically.
Another advantage of selling through a marketplace is the relative ease of setting up shop. In just a few steps, you can create a seller profile, list your products, send off your inventory to a warehouse and start selling — or so it may seem.
As many SMBs have discovered, counterfeit or copycat products and blatant scammers are also looking to take advantage of customers seeking out the cheapest products or the quickest delivery. Even among authentic sellers, it can be nearly impossible to get discovered — and competitive pricing can undercut profitability.
For retailers who do find success through marketplace fulfillment services, steep listing fees and commissions paired with fast, free delivery and its high cost to merchants can eat away at whatever modest profit margins they could have expected.
Furthermore, while the marketplace company usually owns your customer relationships, you are still responsible for fielding consumer inquiries and maintaining your brand reputation by providing exceptional customer service. It's not a particularly fruitful situation for any SMB looking to grow a loyal customer base.
And of course, there are the worst-case scenarios. There's not much you can do if the company experiences catastrophic fulfillment disruptions, whether due to COVID-19 or another situation beyond your control. And it may be hard to imaging what would it mean for your business if the marketplace service provider decided to temporarily or permanently shut down your account. But this is exactly the kind of instability SMBs face with FBA and similar marketplaces.
Choose a reliable ecommerce fulfillment partner like SFG
Whether marketplace fulfillment services have let your business down, or you are looking to mitigate risk, facilitate growth and adopt a more reliable fulfillment process, consider partnering with an experienced, full-service ecommerce fulfillment service provider like SFG.
Established and growing businesses rely on SFG's sophisticated warehousing and distribution services to carefully manage inventory, choose the best possible shipping solutions, process returns and much more. Additionally, SFG's clients benefit from a link between our fulfillment services and our versatile and customizable order management system. Stakeholders can track orders, access a 360-degree view of the customer lifecycle and manage front- and back-end operations through FlexOMS.
Ready to secure your ecommerce business' growth and join forces with a trusted service provider? Contact our team at SFG today.