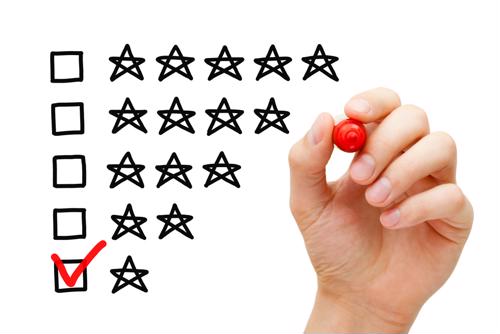 Marketplace fulfillment services make a lot of promises — but do they really live up to the hype and serve your business goals?
There are quite a few unanticipated issues a company might encounter after getting up and running. It's important to explore all of your fulfillment options and address some of the downsides and disadvantages of using Fulfillment by Amazon (FBA) or a similar marketplace fulfillment service before putting all your eggs in that basket.
Accessing everyone, reaching no one
Amazon Prime memberships surpassed the 100 million mark in 2018, so services like FBA are thought to provide increased market penetration. However, MarketPulse has reported that there are 2.2 million active sellers on Amazon in 2020, and industry experts estimate that three in four of these sellers utilize FBA.
"Through FBA, you'll have to compete with 2.2 million other active sellers."
That's a pretty simple equation resulting in incredibly tough competition and, by extension, decreased product visibility. Retailers who sign up for FBA hoping to get millions of eyes on their products might find their offerings buried among those listed by millions of other brands trying to do the same thing.
Not your relationships, still your responsibility
With regard to shoppers who do discover an FBA seller and convert, businesses involved with marketplace fulfillment services often experience a frustrating Catch-22 regarding customer experience and relationship management. The customer accounts and relationships aren't owned by your company — but you're still responsible for responding to complaints and feedback.
Rather than managing a robust customer database and gaining insights from the customer journey, brands are left with one-off complaints to resolve and few opportunities to cultivate positive customer relationships. When selling through Amazon, retailers can forget about email marketing and other tried-and-true strategies for reaching past and prospective buyers.
Minimal brand recognition — unless something goes wrong
Given how FBA is structured, customers are primarily aware of the marketplace service's brand. They may not even recognize yours — much less become loyal to it — under the shadow of Amazon's monolithic brand presence.
You won't have the chance to add any finishing touches or personalized components to your product and packaging that might catch customers' attention and encourage engagement. If anything, your brand will only suffer if something goes wrong, even if it was the marketplace fulfillment service provider that fell short of your expectations and your customer's needs.
Discover the advantages of partnering with a full-service provider like SFG
Depending on what you're looking for — and what you're not willing to risk or compromise — you might find that it makes more sense to partner with a more comprehensive distribution service provider.
Connect with us at SFG to find out more about the extensive, scalable ecommerce fulfillment services and warehousing and distribution options we offer to retailers and ecommerce companies seeking a more sophisticated business solution.