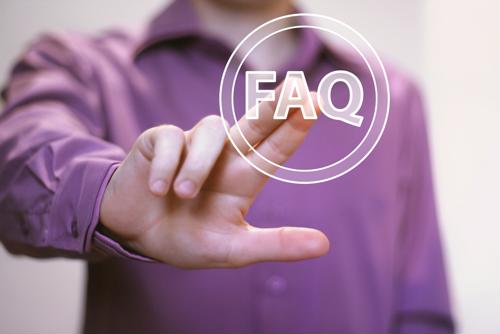 The COVID-19 pandemic has stirred up a flurry of unusual questions, given the unprecedented circumstances surrounding the virus and the measures being taken to flatten the curve of its spread.
Customers may be anxious about shipping safety and the transmission of the novel coronavirus through packages. Below are some frequent customer questions ecommerce retailers may encounter, along with the latest responses based on the CDC's coronavirus resource center.
Are ecommerce businesses still able to ship orders?
This will vary from one business to another. In some jurisdictions, warehouses and distribution centers may be closed if the business has been deemed nonessential. This means products cannot be shipped until shelter-in-place regulations are lifted and facilities are able to re-open.
In other instances, companies may still be able to successfully fulfill ecommerce orders and subscriptions during COVID-19. However, delays and supply chain disruptions are likely. Keep your customers alerted as to whether you are able to fulfill orders and provide the most realistic delivery estimate possible.
"The CDC has stated that it is unlikely for COVID-19 to be transmitted through shipped products or packaging materials."
Could products ordered online be contaminated?
It is not likely that products shipped to a customer's residence will carry the COVID-19 virus. So far, there has been no evidence of the virus being transmitted by way of domestically shipped products or imported goods.
"Although the virus can survive for a short period on some surfaces, it is unlikely to be spread from products or packaging that are shipped over a period of days or weeks at ambient temperatures," the CDC noted.
Can the virus be transmitted via shipping boxes?
Again, the likelihood of this is very low. The National Institutes of Health did announce that a new study found that the novel coronavirus remained stable for "up to 24 hours on cardboard and up to two to three days on plastic and stainless steel." However, the researchers concluded that this new data holds the most significance for healthcare settings where the virus may be present. In these cases, surfaces should be sufficiently disinfected to eliminate any traces of the virus. In the case of packaging materials, the CDC explains that the shipping journey makes transmission unlikely.
Should consumers disinfect packages upon receipt?
Customers who are especially concerned or vulnerable can disinfect packages and shipping envelopes per the CDC's cleaning recommendations. However, the agency is not currently advising this precaution. Most importantly, the CDC advises handwashing and social distancing measures. To alleviate customer concerns, ecommerce retailers can disclose how they are disinfecting workspaces, warehouses and products prior to shipping.
Is it safe to order groceries during the coronavirus outbreak?
The CDC has stated that, based on the available information, "it seems unlikely that COVID-19 can be transmitted through food." Therefore, ecommerce businesses who can help customers replenish pantry essentials and other perishable food products can safely continue meeting customers' needs despite the COVID-19 outbreak.
As the crisis evolves, ecommerce business leaders should continue to consult CDC guidelines and state-issued direction around shipping safely during COVID-19 that they can adhere to and communicate to customers.
Furthermore, they can take measures to streamline fulfillment operations by partnering with a trusted business partner like SFG. To learn more about our ecommerce fulfillment services, contact SFG today.