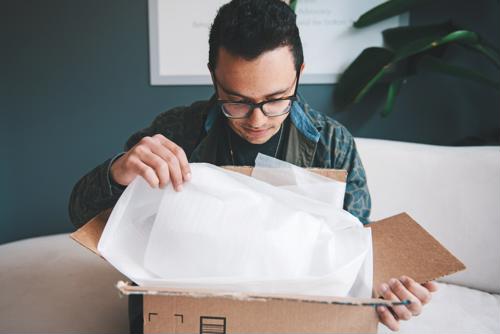 As brick-and-mortar retailers remain closed for business and families far and wide carry out state-mandated shelter-in-place orders, ecommerce and delivery services have become essential to many consumers. While this might sound like a positive for the bottom line, supply chain disruptions and COVID-19 safety concerns pose significant challenges.
Subscription box companies can utilize the following strategies to stay ahead, deliver added value to customers, mitigate risk and brace for the uncertain future.
Use social media channels to foster a sense of community
One of the unique aspects of a subscription box business model is its ability to bring people together from a distance, around shared interests and brand loyalty. Now, more than ever, customers look to their trusted subscription box companies for ways to connect with others and engage in conversations related to meaningful topics. As you create more opportunities for connection, it's important to speak from a place of authenticity.
Adapt your offerings for today's realities
Given the economic impacts of the coronavirus pandemic, loyal customers may need to pause their subscriptions temporarily due to financial concerns. Meanwhile, other subscribers may want to increase the frequency of their delivery or include a wider variety of products and conveniences that can support their work, family and personal needs while in self-isolation. Let your customers know how to modify their subscription preferences and recurring payments. Consider curating your offerings to suit customers' new lifestyles and day-to-day realities.
Be transparent about your contingency plans
In addition to authenticity, subscription box companies should prioritize transparency in all customer-facing communications — especially when discussing potential delays, supply chain disruptions and other fluctuations in service. This can help build trust with customers in a confusing time.
Ecommerce case study: Catbird
Catbird, a direct-to-consumer jewelry brand with a Brooklyn boutique and a robust ecommerce platform has leveraged all of these approaches. Their social media team has taken to sharing screenshots of heartwarming customer order notes as Instagram Stories. A post about the owner's difficult decision to furlough employees resulted in more than 500 comments and hours of direct message conversations with customers offering support, according to WWD.
While the company's production and fulfillment center in Brooklyn remains closed, the brand has remained clear about the fact that it can accept orders, but not ship them in most cases. However, it's website and social media channels direct shoppers to a particular product line that remains ready to ship from an offsite location. While the jewelry brand's bottom line continues to suffer as a result, WWD has suggested that customer's loyalty could not be stronger.
Choose a trusted partner for your subscription and payment processing needs
As an online retailer or subscription box company, you can streamline your operations with SFG's ecommerce product fulfillment services. You can also count on SFG's payment processing solutions for user-friendly transactions and the peace of mind that comes with a secure, PCI compliant system. To learn more, connect with our team at SFG today.