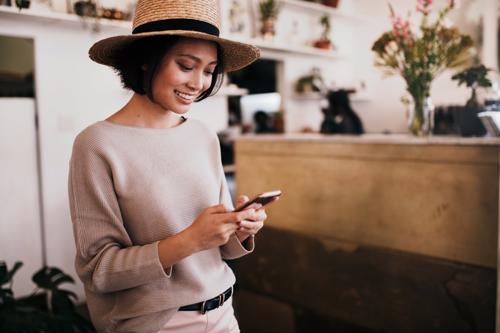 The order confirmation email is an important step in the ecommerce order process. It is a comprehensive digital receipt that provides a detailed overview of a customer's order and confirms that the retailer is actively processing it. While a confirmation within your payment page assures the customer that their transaction has gone through, a confirmation email is something they can keep on file and come back to as needed.
All order confirmation emails should include the following:
Vendor name and website link.
Customer service contact information.
Unique order number.
Date and time of the order.
Product selection and quantities.
Product prices, discounts, tax, shipping fees and the order total.
Customer name and contact information.
Billing information.
Shipping address and delivery method.
However, this type of email can do much more than provide basic data. Like any touchpoint during the customer lifecycle, the order confirmation email is an opportunity to engage customers and build brand loyalty.
Here are three easy ways retailers can enhance these transactional messages:
1. Start with a friendly, personalized thank you message
Your customer's first and last name will probably appear in the shipping and billing details, but you can add a more personal touch, as well. Begin the email with a conversational message of gratitude. For example, Uber's ride confirmation emails lead with a simple but friendly, "Thanks for riding, Caroline."
2. Incorporate your brand voice into the message
Many order confirmation emails feature simple tables that lay out the essential information in a clear, concise way. But this doesn't mean your message should be stripped of your brand's personality. Try presenting some of the standard details with phrases or sentences that reflect your brand's tone. Since a completed order is a win-win for the retailer and the customer, an upbeat or even celebratory note may be appropriate.
Here are a few voice-forward examples to get inspired by:
3. End with a clear call-to-action
Your customer is more likely to look for and open your order confirmation email than a general marketing email, since it's related to an action taken on their part. Take advantage of this focused attention and encourage your customers to take the next step.
Here are a few possible actions your customers could take that you can include at the bottom of your order confirmation email:
Manage their account, reservation or subscription.
Track their order progress.
Rate the product or service.
Contact customer service.
Continue shopping.
Redeem points or claim a new promo code.
Share a photo with a branded hashtag on social media.
Connect with SFG to learn more about how the robust capabilities of FlexOMS can streamline your order processing and automated customer communications.