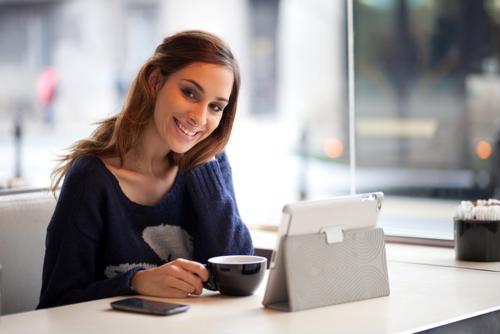 An essential part of building a business for long-term success is forming strong relationships with customers and providing them with consistently high-quality experiences. That's particularly true in the competitive landscape of ecommerce, where brands must develop thoughtful strategies to capture the attention of the public and keep them coming back. Offering great service in every interaction is key to inspiring loyalty among consumers and sustaining growth.
The tricky part of exceeding customer expectations on a regular basis is that those expectations change over time. As technology advances and the leading names in ecommerce roll out new initiatives, organizations must take steps to keep up. As you plan for growing your business, consider whether you have the strategies and tools in place to meet customer demands:
Provide accurate information
"Organizations lay the groundwork for better connections with a high-quality order management system."
Any good relationship has its foundation in trust. When it comes to ecommerce businesses, that means conducting transactions through secure payment systems and keeping customers updated with reliable information. Organizations lay the groundwork for better connections with customers by using a high-quality order management system.
With easily accessible data on product availability and allocation, shoppers can place orders with confidence. A transparent ordering process informs them of the costs for shipping and sales tax, so the final price tag doesn't come as an unwelcome surprise. An OMS can even correct customers' errors during the ordering process, ensuring their packages are sent out to the right addresses.
Offer fast ecommerce fulfillment
When today's consumers place an order online, they've grown accustomed to receiving the products they paid for in no more than a few days, or, in some cases, within hours. The ultra-fast fulfillment and multichannel experiences offered by leading ecommerce companies have raised the bar for other retail organizations. Boston Retail Partners conducted a 2017 survey of 500 North American retailers, in which 65 percent of respondents said they were working toward achieving same-day delivery over the next two years.
For many growing ecommerce businesses, trying to ship out a large volume of packages quickly becomes a logistical nightmare. For companies that are looking to scale up and offer customer the fast shipping they expect, it's wiser to team up with a warehousing and distribution partner. That way, an organization can take advantage of the efficiency that comes with up-to-date operations, established shipping connections and experienced personnel.
Get to know each customer on a personal level
Thanks to the advent of big data, companies can now develop a deep understanding of who their customers are and what they want. Advertising messages are sent to highly segmented audiences, service representatives have access to detailed account information, and ecommerce websites bring users recommendations based on their browsing and shopping history.
Each organization has to find the right approach to offering personalized experiences for its own customers, but a robust relational database is an important place to start. With extensive business intelligence, clean data and access to a 360-degree view of each shopper, a company can take a leap forward in meeting and anticipating customer expectations.
SFG is dedicated to bringing organizations the customized set of technology solutions they need to deliver great service that's agile enough to change with the times.