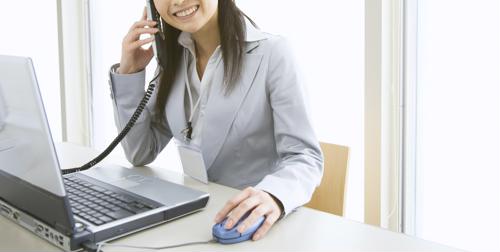 Optimizing communication is a fundamental part of any customer engagement strategy. A business thrives and grows through forming quality relationships with consumers, demonstrating that leaders and service representatives alike care about the people who buy their products. By readily answering questions and solving problems, a brand boosts the customer experience and its own reputation.
While the value of communication is clear, consistently and effectively interacting with the public can be challenging. It takes flexible tools and strategic processes to meet the needs of today's consumers, especially in the fast-paced world of online retail. An ecommerce organization can make the most of customer engagement by setting clear goals for improving communications and drawing on resources from an experienced partner.
Make contact centers flexible and accessible
"Contact centers that require long hold times are a major source of irritation."
Contact centers that are overly automated, have limited hours or require long hold times are a major source of irritation for customers. In a survey of 1,016 American adults conducted by Consumer Reports, 75 percent said they were highly frustrated when they could not get a live person on the phone. An organization can show the public that it's fully invested in relationships by making representatives as easy to reach as possible during convenient times of the day.
Many businesses work with an outside customer-care provider to complete sales and handle support through both phone and chat. This approach allows an organization to expand its availability by collaborating with a third party to create a seamless experience for users. Experienced representatives responding to inquiries throughout the day resolve issues faster and with a more personal touch.
Engage through multiple channels
Consumers have embraced digital channels like email, live chat and social media for many of their interactions with brands. In turn, organizations have found chances to cut down on the time and costs involved in phone support by developing an omnichannel presence. By reaching out online, companies find opportunities to raise awareness, address consumers' problems and inspire loyalty.
Deloitte's 2017 Global Contact Center Survey gathered responses from leaders at 450 facilities, finding that phone still accounts for 64 percent of interactions. However, respondents expected that figure to fall to 47 percent by 2019. In the meantime these leaders anticipate continued movement toward social media and video chat.
Provide reliable information and regular updates
Businesses build trust by keeping customers in the loop throughout ordering and fulfillment. A quality order management system can be a big advantage, ensuring secure payment processing while also providing helpful information. Updated inventory management data, organizations don't have to worry that they won't have the stock to fulfill a customer's order, and a transparent ordering process means shoppers won't be caught by surprise with taxes or shipping costs.
Drawing on a detailed relational database, retailers obtain valuable insights into shoppers and discover how to engage them more productively. Customers receive updates when their order is on its way and can have their questions answered at any point in the process. With SFG as a partner, ecommerce businesses gain access to the customer care, order management and fulfillment solutions they need to communicate more effectively and build great relationships.