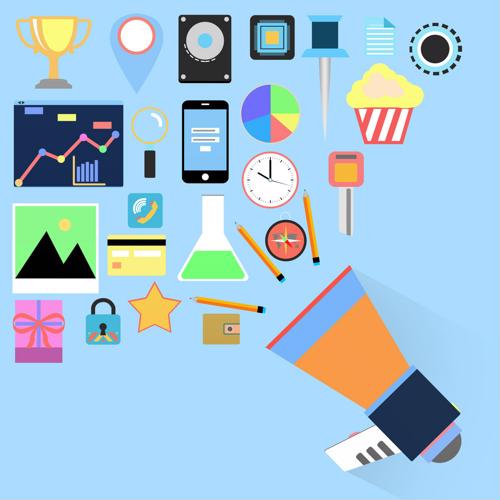 If the past three years have taught us anything, it is that to survive as a business, you need to be agile and able to think on your toes. A flexible fulfillment strategy for your ecommerce enterprise can help you reach the next level of order fulfillment and supply chain distribution. This is a way to engage your customers in a whole new way and make fulfillment a breeze.
What is flexible fulfillment?
The 2020 through 2022 period has seen a boom in online customer engagement as customers have embraced online shopping and ecommerce at greater levels than ever before. Direct to customer engagement took on a pleasant upward trend as more businesses offered their products to shoppers online while stores were closed. In this way, traditional and ecommerce retailers alike found a way to address the new normal with effective omnichannel approaches to order fulfillment.
An April 2021 Forbes article by Ryan Singerline, senior director of customer logistics ecommerce with Ryder System, Inc., noted that not only is ecommerce on the rise, starting in 2020, but despite brick-and-mortar stores opening now, many shoppers still prefer to order online and pick up at the store. What this reveals is that having a flexible business model supports customers' freedom to choose a shopping method that works best for them.
Having the capability to offer products online and distribute them directly to the customer is known as flexible fulfillment. Flexible fulfillment is a logistics strategy that allows orders to go out from any distribution center, warehouse, or store. It can launch a business from a physical location strategy to an ecommerce approach and allow a retailer to offer products in an e-store, through social media, or in person with ease. This level of flexibility allows customers to engage with the business in any medium that works best for them and experience the same level of order fulfillment and care.
Benefits of offering flexible order fulfillment
You do not need a physical store to employ flexible fulfillment, however. With this strategy, you can leverage ecommerce fulfillment solutions, like utilizing fulfillment centers to pick, pack, and ship orders as they come in. Flexible fulfillment allows you to outsource your order management as needed which can save your business time and money by connecting the company with professionals in the fulfillment industry. This can minimize your expenses and risks by expanding or contracting your effective warehouse space as your business scales.
Flexible fulfillment gives your business the freedom to distribute from anywhere as needed. Instead of purchasing a physical area for your inventory to live on display, this ecommerce strategy allows you to present your items online and fulfill orders as long as you have the room to do so.
Such a fulfillment strategy demands both storage and processing space for the order, however. As long as you can carry out these tasks in the area you have available, flexible fulfillment options could work for your business.
eCommerce businesses tend to adopt a flexible fulfillment solution strategy because their supply needs change. Order management today needs to be agile enough to accommodate sudden shifts in the market. Using a flexible strategy allows for better customer satisfaction, inventory visibility, and fast order deployment. When you can scale your inventory as needed based on consumers' engagement metrics, your enterprise is better prepared to pivot on a dime should a shift be necessary or adjust inventory levels based on customer demand while still satisfying orders as they come in.
This agile method is known as business composability. Business composability gives your company the room it needs to develop a flexible fulfillment ecommerce platform that is prepared for sudden changes. It is the mindset, technology, and operational capability needed to adapt quickly and innovate effectively when your business calls for it. Business composability allows your company to pursue streams of value through technology stacks that support your brand's demand.
Inventory technology stacks
An inventory technology stack refers to the collection of applications, platforms, and frameworks that are necessary to run and manage your flexible fulfillment business strategy.
As you build out the technology you need to support your business, it's important to consider how your systems will accommodate your needs both for today and over the next five years. Choosing a technology stack that can not only meet the needs of your business now but also help you scale as demands change and customer experience shifts can help you prepare for challenges down the line.
Oftentimes, outsourcing your ecommerce fulfillment is the best way to reduce costs. Select a 3PL that specializes in fulfillment distribution and places quality control and shipping ease at the top of its priorities and you'll be well-positioned to achieve customer satisfaction. You'll need order accuracy as well as warehouses near order fulfillment hubs to support your needs.
Achieving faster shipping and processing is a matter of picking the right order management system that can handle the network and support fulfillment quickly and accurately. Customers demand their orders come in quickly, with tracking information available soon after ordering. As soon as they make a purchase on your ecommerce site, the fulfillment 3PL will process the order and keep you up to date on when it is picked, packed, and shipped to the customer.
How to successfully provide flexible fulfillment
You need a system that will carry out the logistics of your order fulfillment process accurately with customer expectations in mind. The best way to do so is to first understand your customer base.
What types of people are most interested in your product and how do they interact with your company? What key performance metric goals are you willing to commit to in writing? And what level of connection do you want to have with your customers?
These questions will help you sort out what is most important for your flexible fulfillment strategy by selecting a fulfillment warehousing operation, what inventory to keep on hand, and which technologies will best support your values.
Are you ready for a robust system that can not only scale but integrate with your existing tech stack? SFG offers full-service, all-in-one solutions like SFG's FlexOMS™. With product availability and allocation capabilities, as well as powerful customer service database management, there's no stopping you from excelling. SFG's operational teams can also handle your pick, pack, and ship needs using their streamlined order management solutions. If you're looking for an outsourced system that is capable of scaling your business, contact an SFG professional today to get started.