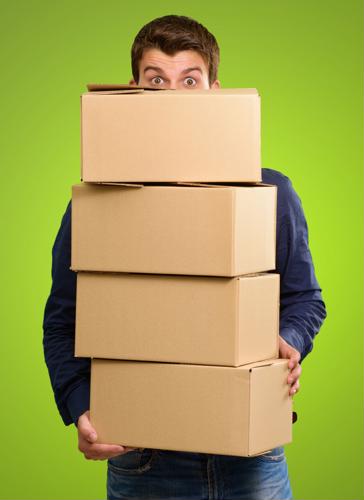 When you look at your business and notice things that you want to improve, where do you start? If you're running a customer-focused business, you're tapping into the data your shoppers and prospects provide as indications of their preferences. The analytics side of every business is what the industry calls business intelligence.
The right business intelligence solution for your subscription box organization could transform the future of your company.
Business intelligence and how it affects your company
Let's start with the basics: What is business intelligence?
Abhi Golhar, COO of NPHub, three-time nationally-syndicated radio host and writer for Forbes magazine describes business intelligence (BI) as "a technology-driven process with workable strategies and applications to help analyze and represent data in any business setting."
Breaking this definition down in terms of your business means developing a methodological approach to analyzing what makes your sales and marketing tick. Notice which parts are excelling and then developing a plan for addressing these changes can be the push your company needs to make it to the next level in the industry.
Golhar notes that sales and marketing can improve by promoting products or services that are performing well. The next step in promoting these popular offerings is to build a targeted marketing plan, based on business intelligence, that resonates with customers.
For subscription organizations, your goals are to drive sales and set yourself apart from your competitors. BI can help you do that in several ways:
Optimizes inventory management: while this may be niche-specific, your company needs to know which items to stock and which can eventually be replaced. With the use of a BI tool, you can optimize your inventory, avoid overstocking and prevent selling out of valuable items your customers love.
Improves operations: having a high-level view of your company can help you pinpoint where bottlenecks may be developing and what departments are excelling. While owning a business is filled with decision-making, BI can help make errors more clear — such as noticing late deliveries or returns due to poor packaging.
Identifies emerging customer trends: as your customer base grows, they will also begin to change and make decisions based on new interests. Taking notice of what customers are interested in now or even predicting what the next trend will be can help you maintain a competitive edge.
Enhances UX: similar to predicting trends, BI can help you know what your customers need right, when they need it. Exceptional customer service will help your clients feel heard and support the development of a relationship with them, which in turn creates brand loyalty. The best way to improve customer satisfaction is through automating service tools throughout your order operating system.
Boosts supply chain efficiencies: subscription box retailers have an especially complicated supply chain because of the number of merchants involved in meeting their needs. The use of BI can help you pinpoint where inefficiencies arise and work toward correcting key logistical bottlenecks to meet company KPIs.
Implementing BI into your business
Launching your business intelligence workflow doesn't have to be a full revamp of your entire operation. For example, you can start small by using an order management system that tracks sales. Watch as some boxes or items are selected more often than others and try to find ways to upsell or suggest related products that these customers may also be interested in.
Business intelligence tools can help you use algorithms to equate certain items with each other. This is helpful when a customer is showing a preference toward certain items, they will be offered other items that align with their interests rather than unrelated products that will likely cause them to click away from the site.
The name of the game for BI is superb customer experience. That includes having a seamless order management system that communicates when orders will be delivered, offers helpful tools for tracking, a location for feedback, safe payments, and easy returns when necessary.
While focusing on improving your customer's experience and developing better ways to serve them through business intelligence, SFG's FlexOMS™ system can launch you to the next level. We offer specialized subscription box services that can help elevate your order management systems, from encouraging repeat purchases to inventory tracking.
Reach out to an SFG professional for a demo today to implement industry-leading technology solutions and proven fulfillment services.