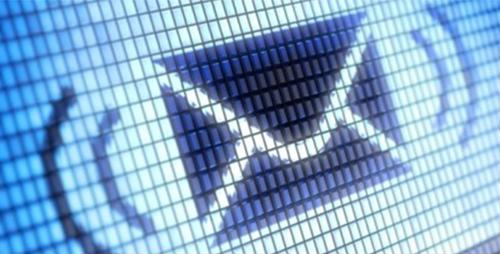 Given social distancing measures intended to slow the spread of COVID-19, customers are becoming more dependent on digital communication methods. Anxiety levels are high, and constant reminders of the ongoing challenges aren't necessarily welcome in every inbox. Therefore, brands must tread lightly when creating and sharing coronavirus-related content. Consider these tips for how to deliver strong and positive customer communications despite the uncertainty.
Provide important, specific updates and avoid vague outreach
Fast Company has categorized coronavirus response emails into three tiers:
The informative email, letting active customers know about changes to regular service (e.g., store closures, shipping delays, product availability updates).
The "brand friend" email, including a warm and community-oriented note (e.g., gently acknowledging the circumstances, thanking customers for support during this time, providing glimpses of light and positivity).
The unwanted re-engagement email, sent to customers who have not engaged with the brand in a while.
Consumers interpret third-tier emails as opportunistic and irrelevant. But emails from tier one and two can provide essential information and remind shoppers what they love about your brand and the values you stand for, like kindness and compassion.
"The takeaway for brands is to be helpful, relevant, informative, constructively distracting, or authentically compassionate," Ryan Ku, head of strategy at marketing agency Eleven, told Fast Company.
"Constant COVID-19 reminders from retailers may be more anxiety-inducing than reassuring."
Be sensitive to the situation and what customers may be experiencing
Given the ongoing economic disruption and health risks, people are checking their phones and inboxes for essential updates from employers, family members and financial assistance agencies and awaiting news about other sensitive matters. The Wall Street Journal has suggested that constant reminders about the pandemic from retailers may be more anxiety-inducing than calming or reassuring.
By this point, many customers will have email fatigue. Vox explained that customers have grown tired of seeing ubiquitous subject lines like "Our response to COVID-19," and reading that brands are exhibiting "an abundance of caution" or "carefully monitoring the situation." If and when you do reach out, make sure your message offers specific meaning and a unique value compared to everything else clogging up your customers' inboxes; don't reiterate the same overworked messages.
Consider how your message aligns with your brand
Gartner has advised companies to think about what customers expect of your brand and how your COVID-19 messaging relates. Are you stating the obvious by telling customers what they already expect of your company? For example, customers assume that restaurants and food delivery services already maintain sanitary practices; this topic does not necessarily warrant an email notification even amid COVID-19 anxiety.
Instead, focus on sharing new perspectives and insights about how you're going above and beyond or addressing a different aspect of business operations and customer service. Adjust your tone if necessary, but ensure your approach stays authentically on-brand. Jumping too far out of character might be jarring to loyal customers and won't express competence or confidence.
Consolidate your customer care services with SFG
When framing and distributing the right customer communications, you can rely on a partnership with SFG to amplify your message. Connect with us to learn more about FlexOMS and our other customer care services.