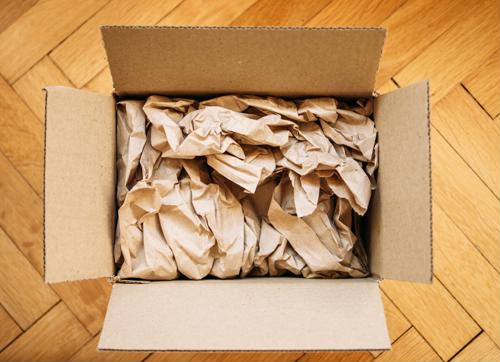 Temporary business closures and COVID-19 stay-at-home and shelter-in-place guidelines are leading customers to rely heavily on online retailers and fast, convenient order fulfillment services. But this hasn't prevented the ecommerce industry from facing setbacks of its own.
Below, we're identifying some of those obstacles to fulfilling ecommerce orders and suggesting strategies for a way forward during the coronavirus pandemic.
Prioritize the health and safety of your workforce
First and foremost, consult the CDC's COVID-19 guidelines for businesses to protect your workforce, customers and community. If you haven't already, ensure that your facilities are diligently cleaned and disinfected. The CDC's guidelines should be consulted for how to proceed with safety and for continued operations if someone at your office or warehouse has contracted the coronavirus.
Develop a contingency plan should your situation change
In the event that one of your workers does become ill, you might need to close down your distribution facilities for a short period, per CDC guidance. This would certainly cause a major disruption to business operations. For this reason, your leadership team should plan ahead and consider possible scenarios such as warehouse closures, staff illnesses or furloughs.
Researchers from Nielsen also advises anticipating consumers' panicked purchasing decisions as they adapt to a new way of living. Outline your plan of action in each scenario so that the necessary arrangements can be made to ensure that order fulfillment moves forward.
"It's now more important than ever to consolidate critical systems through a trusted provider."
Inform customers of anticipated shortages and shipping delays
By now, most customers are well aware of the impact of the coronavirus outbreak on their favorite brands. They understand there may be significant shipping delays and product shortages, but, in combination with worrying news updates, this recent deluge of corporate email alerts may be more taxing than reassuring, the Wall Street Journal has cautioned.
Rather than sending a stream of messages, simply include essential information on your website homepage and at point-of-sale. This way, customers engaging with you directly can learn about updated shipping timeframes, product availability and other details around your company's response to COVID-19. Additionally, consider establishing product wait lists to combat dwindling inventory, increase customer interest and avoid overloading your fulfillment team with backorders.
Consolidate to a single OMS to streamline ecommerce fulfillment
With large populations working from home, managers attempting to remain agile and decision makers planning for the possibility of a facility closure, it is now more important than ever for businesses to consolidate their critical systems into one platform through a trusted provider. In ecommerce, a flexible order management system can adapt to your ever-changing needs and provide visibility for all stakeholders, no matter what your company is facing.
Connect with our team to learn more about SFG's FlexOMS and the other ecommerce fulfillment services we can provide during this time.