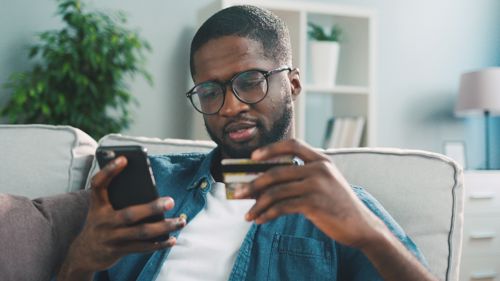 The Adobe Digital Economy Index noted that June spending had increased by 76% year-over-year, with the first half of 2020 raking in $368.8 billion in online sales. This unprecedented jump — spurred on by COVID-19 precautions like social distancing and shelter-in-place measures — has brought the numbers above recent holiday season sales figures. In fact, if last year's trendlines had continued as expected, it would have taken four to six years for the ecommerce sector to reach such heights.
"The first half of 2020 saw $368.8 billion in online sales."
In order to keep up with this explosive ecommerce growth and consumers' heavy reliance upon online shopping — which doesn't show any signs of slowing down — online retailers will need to beef up certain processes. If you have an online retail presence, here's what you'll need to add to your arsenal:
1. Flexible order management system
The recent ecommerce growth rate makes customizable and scalable solutions all the more advantageous. The right order management system (OMS) allows businesses to streamline operations and gain greater visibility. At the same time, it helps business leaders conserve energy for more immediate and higher-order concerns.
With a versatile order management system like SFG's FlexOMS, ecommerce companies can track customer data, distribute email notifications, manage orders and optimize inventories in real time, authorize credit card payments and much more — all from one integrated interface.
2. Secure payment processing solutions
The more online orders a company fulfills, the more sensitive data they're working with. Choosing a trusted partner like SFG for online payment processing takes the burden of security and compliance off of e-tailers, creating peace of mind and more efficient payment processing systems.
Plus, businesses can take advantage of subscription-based models to align with their customers' new lifestyles and purchasing habits. It's easy to make the switch with access to recurring payment services and automatic renewals.
3. Improved inventory management solutions
An influx in online orders means products are flying off the shelves faster than the busiest Black Friday. In order to combat issues like extended backorders and slow returns processing, which can be frustrating for buyers and sellers alike, ecommerce businesses need better warehousing and inventory management systems.
As a skilled third-party logistics company, SFG can provide a range of customizable services ecommerce leaders need to stay ahead. This includes everything from real-time inventory reporting for improved visibility to streamlined returns processing and order fulfillment.
4. Comprehensive customer care services
Six months into the pandemic, many shoppers are tired of seeing and hearing COVID-19 used as an explanation for endless hold times and impossibly slow customer service responses. If customers have adapted to this new normal, they expect businesses to do the same.
Online retailers can offer fast and high-quality service by outsourcing these services to an experienced call center team. SFG's representatives are available seven days a week, with tools including interactive voice response, call recording and online chat to support a more seamless experience.
To find out how SFG's ecommerce solutions can help your business thrive during this remarkable time of ecommerce growth, connect with us today.