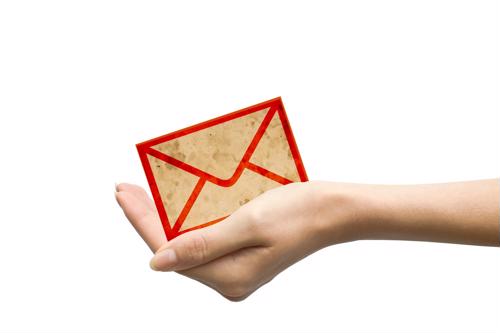 The difference between a spammy mailer and an impactful campaign often comes down to how your audience receives your marketing message. Recipients for whom your products or services have relevance are more likely to respond positively. But it takes some fine-tuning before your direct mail marketing campaign reaches the right people with the right message.
From segmenting your audience and developing a suitable message to outsourcing the logistics of direct mail marketing, consider the following ways to make your next campaign more targeted:
1. Segment your audience
While piecing together your mailing list, filter the data by audience demographics. The more you can narrow in on specific age groups, income levels, buying habits and other characteristics, the better. Also, if you operate a pop-up or brick-and-mortar establishment, don't make the mistake of casting too wide a net. Instead, keep the address list within a certain mile radius.
2. Tailor your marketing message accordingly
Even a mass mailer can offer the level of thoughtful personalization today's consumers expect. Once you know who makes up your audience, get into their heads by developing an audience persona that represents that group. This will enable you to create a message that will really resonate with your recipients. Follow direct mail marketing best practices such as using engaging visuals and storytelling methods to communicate one specific point or promotion.
3. Test your campaign
All the thought and strategy behind your campaign will be for nothing if you mail out your marketing collateral without having a way to track the results. Include a different discount code, phone number or dedicated landing page with each mailer, so you can assess how many recipients took action. Before producing thousands of pieces of mail, consider sending out a smaller batch to see how well the mailer is received. Or, conduct A/B testing to see which mail piece performs better.
4. Make improvements based on the results
Just because you've distributed some mass mailers doesn't mean you can sit back and relax. Depending on how your test runs perform, you may need to tweak your mailing list, marketing message, or mailer design. Closely analyze the results of your campaign and continue iterating and testing until you achieve an optimized campaign that delivers the best results.
5. Partner with a direct mail marketing expert like SFG
While you work on building out a segmented list, carefully crafting your message and improving your campaign, leave the direct mail marketing logistics to SFG. Our team takes care of everything from helping you obtain the right mass mailer permits and most advantageous postage rates to selecting the correct mail piece format and bringing your ideas to life.
Before launching your next mail marketing campaign, find out how you can benefit from SFG's mailing services.