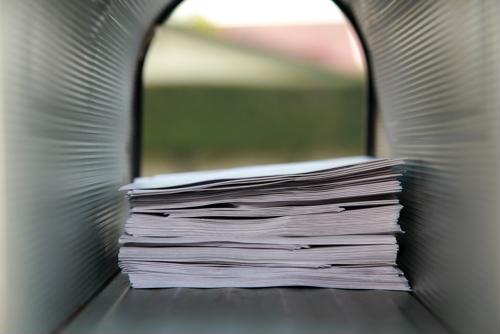 Businesses that offer a recurring subscription, magazine or newsletter service — as well as companies producing direct mail marketing campaigns — count on their mailing service partners and literature fulfillment providers. But there are certain issues with mail distribution and subscription fulfillment that signal it's time for a new partner.
Whether you've been running into issues or things seem too good to be true, consider the following red flags:
1. They're not following postal regulations and guidelines
One important reason that many businesses choose to outsource mailing services to a third-party provider has to do with rules and regulations. Most companies don't have time to keep track of the latest postal regulations and adapt accordingly — and some might not even realize that mailing guidelines exist.
Your mailing service provider should be an expert in their field who regularly informs you about relevant address processing requirements, postage payment procedures and more. Failure to comply with guidelines and regulations is undoubtedly a big problem. This is certainly an ethical issue and it also means your important materials may never reach to their recipients. Plus, you may be liable for fines.
2. They don't offer any design input
The U.S. Postal Service (USPS) outlines specific mailing collateral design guidelines and size requirements for different types of mailers. These topics can be so nuanced and particular that the USPS actually runs courses that result in qualifications like the Mailpiece Design Professional (MDP) certification.
Chances are, you are more focused on capturing the right message in your mailing materials than on choosing the exact USPS-approved postcard dimensions and leaving space for a barcode. If you never hear any input design-related from your mailing service provider, they might not be following the rules.
3. They aren't saving you money on postage
If you send your collateral as individual pieces of mail, the postage rates will be significantly higher than if you send out mail in bulk. The best mailing service providers can help you find ways to cut back on postage costs and will secure the right mailing class and postage rates for your needs.
4. They're printing your postage without a permit
One of the advantages of bulk mail is that it doesn't require hand-applied stamps. Instead, the prepaid postage can be printed right onto each piece of mail. This postage block — called the indicia — should identify whether the postage has been paid for first-class presorted, presorted standard or nonprofit mail.
However, your mail service provider should be able to provide the specific permits required for sending out bulk mail. If something about the indicia looks suspicious, there might be an underlying compliance issue.
Count on SFG for mailing services and literature fulfillment
SFG takes care of mailing and literature fulfillment needs in a secure, SSAE18-audited facility, helping businesses secure the most advantageous postage rates while following all guidelines and regulations. Additionally, SFG can help with subscription billing and renewals to consolidate all of your literature fulfillment needs. Contact our team today to find out more.