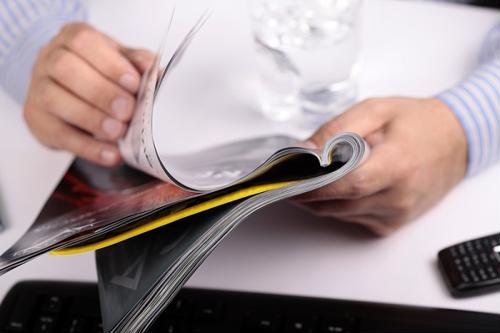 When it comes to managing and distributing media subscriptions, there are a lot of nuanced steps and activities to oversee. A third-party subscription management and literature fulfillment service provider can take the guesswork and hassle out of the process, expertly executing each piece of media to your specifications and freeing up your team to focus on big-picture strategy and high-level decision making.
Here, we're highlighting just a handful of the many benefits of outsourcing subscription management and fulfillment to an experienced third-party provider to help you decide whether this is the right decision for your business.
Seamlessly process billing and subscription renewals
The recurring charge model offers convenience for the customer and reliable revenue for the company — but this only really works when it's administered correctly. When you outsource your subscription management to an experienced provider, you and your customers can process payments through a time-tested, secure interface. Renewals won't get lost in the mix of an inefficient DIY billing solution, so subscriptions can be fulfilled on time, every time.
Manage print and digital subscriptions in one place
As the competitive publishing and media landscapes evolve, customers want to access your materials through print publications, digital media subscriptions or, in many cases, both. Having a unified solution for print and digital subscription fulfillment means you can adapt to consumer demands and consistently deliver a high-quality product in any format and allow backend visibility across both sides of the business.
Gain a 360-degree view of the customer
Speaking of visibility, consolidating media subscription management to an industry-leading provider can allow you to more effectively manage your customer relationships. With a 360-degree view of the customer, your team can continually work toward improving the customer experience and creating products that meet the needs and interests of your audience. And, any update to your customer's billing information or mailing address will immediately be visible for fulfillment and distribution. There'll be no cross-referencing outdated databases or issuing duplicate releases as a result of administrative inefficiencies.
Benefit from the experience of a full-service provider
When it's time to choose where to outsource your subscription management and fulfillment, you'll find that there are advantages to partnering with one full-service provider like SFG. Rather than having all activities spread across different vendors, a full-service provider can accommodate all of your needs through flexible, scalable services. All stakeholders maintain visibility into all facets of your subscription business — from billing and renewals to customer service and fulfillment operations.
Here's what one of SFG's clients in publishing has said about bringing all digital and print subscription fulfillment services under one roof: "We are very happy with the SFG team, and the overall solutions they bring with a real-time database, comprehensive reporting, strong processing, excellent customer service, on-time shipping and a professional, responsive account team."
To find out how you can leverage SFG's integrated business solutions for media and publishing to reach your audiences and keep them engaged while streamlining operations, contact our team today.