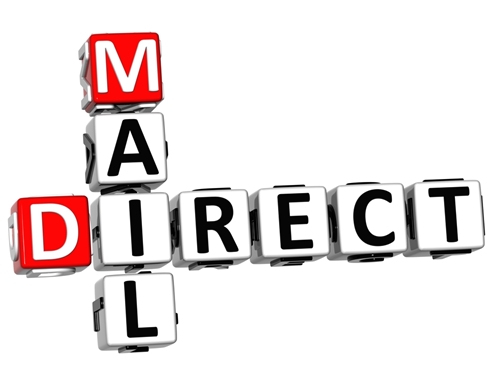 Direct mail marketing is one of the more effective ways for companies to reach and interact with their audience. This method allows businesses to create delivered content that is specific to their target consumers. Although many organizations may utilize this strategy, it doesn't mean they're using it in the most efficient way possible. Sending marketing materials like brochures, newsletters and postcards requires companies to think critically about what their goals are with campaigns.
Take a closer look at four steps marketing teams can take to improve their direct mail efforts:
1. Create strong headlines
Customers have short attention spans. With so much information available to them online, it's easy for clients to quickly have access to data on a variety of subjects. To combat this issue, marketing leaders need to develop eye-catching headlines that will immediately grab a reader's attention. This element is the first thing people see, so failure to stand out could result in loss of a sale or returning consumer.
To improve their headline creation, businesses have to know what piques clients' interests. Target Marketing magazine offers seven examples: News: Breaking information will attract consumers.
Numbers: Written as figures, numbers add credibility to the marketing effort.
Exclusivity: Special offers and promotions make customers feel valued.
Questions: Clients will want to open direct mail if the question posed is intriguing.
Verbs: These actions cause readers to want to follow the marketing ploy.
Urgency: When deals have a well-advertised end date, clients will want to take advantage.
Narrative: Cliff-hanger headlines leave people wondering "What happened?," causing them to open the direct mail.
Of course, every organization is different. While one of these essentials may be well received by an audience, others may not be as interesting to customers. It's important for companies to test out a few of the options to discover which ones yield the best results.
2. Appeal to the right brain
It's common for marketing leaders to pay close attention to the numbers associated with their campaigns. While metrics are crucial to success, so is understanding one's audience. Companies may think in a left-brained way, but consumers are the opposite. Their purchasing patterns and feelings toward organizations are usually tied to their emotions, according to Small Business Trends. To witness success with their marketing efforts, businesses need to appeal to people's feelings. Applying emotions to entice audience members then logic to complete the sale is a strong strategy for organizations looking to make an impact.
3. Utilize auto-bill renewal service
Customers can easily get stressed when the time comes to update or change their mail and billing preferences. Entrepreneur suggested businesses should offer an automatic renewal service. Without the hassle of re-entering important data, consumers can focus on materials catered to their interests and companies can gain strong sales from returning clients. Including this element in their marketing efforts will actually make the entire procedure easier for both organizations and their customers. This way, neither party has to exert more effort than is necessary to get what they want.
"Incentives give new and existing customers a reason to purchase."
4. Offer incentives
People love receiving prizes and gifts especially if they don't have to put in too much work to gain them. Incentives give new and existing customers a reason to make a purchase. Whether it's a percentage or dollar amount off their total transaction or a free giveaway, organizations will likely see their response rates improve with the addition of a consumer motivation.
Marketing teams should make sure these incentives are well-displayed on the direct mail deliverables and are paired with a strong call to action and clear message, Marketing Donut said. Giveaways should offer clients a variety of ways to redeem them, from mailing it back into the company to using the coupon online. Businesses can even differentiate between discount amounts depending on whether the resulting purchase is completed in the brick-and-mortar store or on the ecommerce site.
While many companies may be unaware of just how effective direct mail marketing is, the strategy actually outperforms digital channels by a long shot, according to IWCO Direct. Although businesses may be using the method to reach their consumers, it doesn't mean they're utilizing it well. To improve response and conversion rates, organizations need to take some critical steps, including developing stronger headlines, using their right brain, implementing automatic renewal for billing and offering incentives for replies to their outbound efforts. These actions will help companies make great strides in their marketing campaigns and retention percentage while increasing customer satisfaction.
Organizations can work with a trusted, third-party partner to provide direct mail assistance. Outsourcing this function can make the process more efficient and productive in the long run.