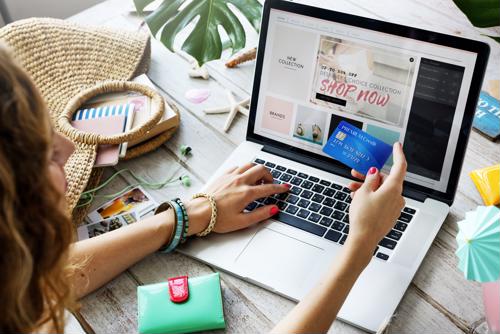 The retail landscape of 2020 is shaping up to be a consumer-driven one.
Here are three important strategies that will help ecommerce businesses thrive in this competitive environment:
1. Encourage brand loyalty with a tiered rewards program
According to the Alliance Data Analytics & Insights Institute, 71% of shoppers want choice when it comes to redeeming loyalty points. As a result, rewards programs are getting more personalized.
Adopt a tiered VIP program that caters to their aspirations and gamifies the process, urging consumers to increase their spend to unlock unique benefits.
These programs encourage brand loyalty, too: 87% of consumers who enjoy the perks of a loyalty program will actually choose that retailer's offerings over those of a less-expensive competitor.
Use individualized emails to help customers keep track of rewards balances, and send reminder messages whenever they're close to the next level or able to redeem a new perk.
Do this and you'll delight the 91% of consumers who are happy to buy from brands that "recognize, remember and provide relevant offers and recommendations," according to a Microsoft study.
2. Take ecommerce offline to enrich the customer experience
In 2020, digitally native brands will need to meet their customers in the "real" world. Nearly two in five consumers say they will do more online shopping with a brand if they have the ability to visit a physical store from time to time, according to Alliance.
Just look at Mejuri, a seven-year-old fine jewelry company. The direct-to-consumer brand — whose glittering wares are regularly showcased via Instagram ads — began opening piercing studios and pop-ups in major metro areas last year.
In 2020, assess your own customer engagement data to find new opportunities to curate memorable in-person connections. And don't shy away from making a significant investment. The National Retail Federation (NRF) advises that these discovery- and engagement-oriented experiences should be constantly refreshed to keep customers coming back.
3. Align business practices with values that resonate with your audience
Over the past few years, consumer activism has brought a few brands to their knees. Alliance reports that over one-third of consumers ceased shopping with a company after it was publicly exposed for demonstrating values they disapproved of.
Companies that actively demonstrate ethical business practices, inclusivity and corporate social responsibility, will have the ability to forge deeper connections with conscientious consumers.
These values shouldn't just appear in your marketing and storytelling initiatives but in your actions and business practices, too. Critical consumers are wary of false claims and half-truths that smack of hypocrisy — and they aren't afraid to call out brands for dishonesty.
Before taking a stance, consider what values and actions align with your business' core values. And don't overlook the consequences of speaking out. Making the world a better place often means raising prices and breaking from tradition — but many customers don't mind.
To stand out in 2020's consumer-driven economy, you'll need the right tools at your disposal. Gain customer insights and stay true to your word with the help of SFG's FlexOMS.