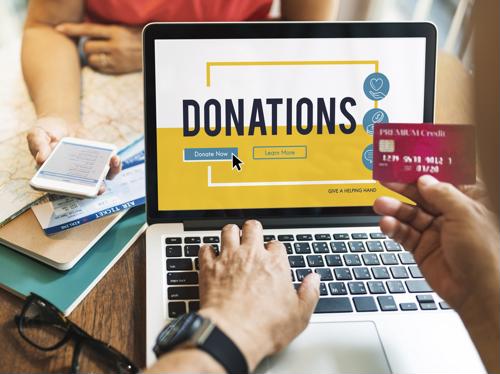 Over the 2019 holiday season, one-third of merchants donated money or goods to a charitable organization. And the spirit of giving isn't restricted to a few weeks in the winter. Throughout the year, retailers find many ways to give — by making substantial corporate gifts, donating the proceeds of special product lines to charity and hosting fundraisers or charitable drives.
Online shoppers also want a chance to give back, but may not be able to engage with these types of initiatives. This is where point-of-sale donation programs — or checkout charities — can be useful. Here's what ecommerce leaders need to know.
Finding the right cause
Before including a donation field on your checkout page, start by demonstrating humane business practices. Executives should make sure their spirit of goodwill reaches across the entire business — from how employees are compensated to how business partners are selected and ethical questions are addressed.
Shoppers want to know that the businesses they're buying from — and donating through — stand by the values they profess. Customers will be wary of a call to eradicate poverty from a business that doesn't pay a living wage — or to support environmental concerns from a merchant whose goods are not sustainably sourced.
Aligning demonstrated corporate values with charitable efforts is the first step in creating an authentic donation experience that customers can trust and feel good about.
Next, allow your company's core values to inform what charitable organization you choose to support. This cause should also resonate with your customers. While you may wish to select one or a few primary organizations to support, you can also accept other types of donations for a limited duration, in honor of a business anniversary or in response to an immediate crisis.
Accepting point-of-sale donations
A type of cause marketing, checkout charities offer a win-win-win scenario for nonprofits, retailers and customers alike. In 2018, these point-of-sale donation programs raised $486 million.
Industry data shows that consumers appreciate these opportunities to give back:
86% are likely to shop with purpose-driven retailers.
81% like or don't mind being prompted to give through a checkout charity.
69% have made a point-of-sale donation at least once per year.
Make donating easy by embedding the donation call-to-action and dollar amount right within the checkout page. When the ability to make optional contributions is integrated, the shopper gets the most seamless experience possible.
"69% of shoppers have made a point-of-sale donation."
Maintaining high visibility and transparency
Finally, remember that your customers want to know how their gifts will make a difference. Establish the legitimacy of the charitable organization and create resources that outline where the money goes, how it is used and how it makes a direct impact. This visibility might come in the form of a video campaign, a financial breakdown, a landing page or special blog content.
Remember to include the same level of transparency while publicizing your efforts, so that shoppers know they can align their consumption habits with the desire to give back. Thank past donors in your PR efforts as well.
Once you and your customers are ready to start supporting your chosen cause, SFG can help. Learn more about SFG's eBusiness solutions today.