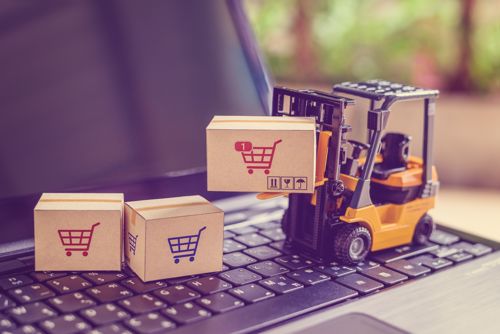 Over the past several years, ecommerce companies have come to realize that a well-conceived subscription program can significantly boost profits and increase customer engagement and loyalty.
According to Gartner's predictions, 75% of direct-to-consumer companies will offer subscription services by 2023. If you don't want your brand to fall behind, keep these tactics in mind when adding a subscription model to your ecommerce offerings:
"By 2023, 75% of direct-to-consumer companies will offer subscriptions."
Let customer data inform your approach
Creating a new ecommerce subscription model doesn't have to mean starting with a blank slate. If your business has a thriving ecommerce strategy and a robust customer database, you already have plenty of resources and ideas at your disposal.
Explore the frequency and contents of past orders to find out what your customers want and when they want it. Dive deeper to find out how you can personalize your product offerings, delivery cadence, recurring payment options and more.
Align your offerings with your audience's subscription lifestyle
According to McKinsey, different consumer motivations translate into three subscription types. These include replenishment, curation and access. Use your available customer data to determining what your shoppers want most, then design an ecommerce subscription program around that core need or want.
You might find your audience desires a subscription lifestyle centered on exclusive members-only perks (access), everyday essentials delivered to their door (replenishment) or an exciting selection of personalized products (curation).
No matter the format, ensure that your subscription program satisfies consumer cravings for ease and convenience. Automation tools and other streamlined solutions can make this possible.
Think outside the box when it comes to delivering value
Today's consumers have a remarkable number of subscription services to choose from. It's important to define what sets yours apart — and what unique value your customers will gain by signing up.
Whether your ecommerce subscription offering replenishes essential items or delights consumers with a curated selection of surprises, it's not simply about the products inside. Your customers want to feel an emotional connection with each delivery. Find thoughtful ways to align your offerings with their strongest values and desires.
For example, a customer might love subscribing to a monthly selection of self-care products that are sustainably made (to align with their values), and chosen with their pampering preferences in mind (to meet their desires).
Choose the right subscription fulfillment partner
Consolidate your efforts by using one vendor for ecommerce subscription and fulfillment. Partnering with a trusted leader like SFG provides access to fully customizable and scalable solutions that can easily grow with the subscription side of your business. From payment processing and order fulfillment to shipping notifications, our tools take care of the details so you can focus on making the most of this new revenue stream.
Contact us to find out how SFG can help you pave the way to subscription success.