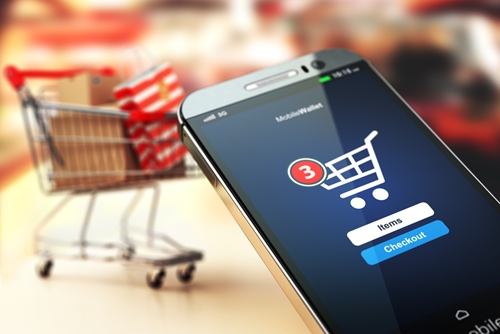 With every new year comes a wealth of interesting and intriguing new inventions in the ecommerce space. Although 2016 is coming to a close, 2017 will bring its own trends with it. It's important for internet retailers to stay on top of these crazes to remain competitive in their industry while continuing to provide an exceptional experience to customers. SFG has a closer look at five of the most exciting new trends online companies should know:
1. An easier return process
One of the biggest problems consumers face when making an online purchase – especially for items people want to see or touch – is sending products back without issue. Moving forward, a more automated system for returns will become more common across ecommerce businesses, according to Engadget.
While some organizations have already implemented similar technology, more retailers will introduce tools that enable consumers to simply print a prepaid label to return merchandise that didn't work for whatever reason. This software will easily integrate with a company's existing system and provide a user-friendly portal for retail employees and clients alike. Internet businesses can also set customized return rules and better control the shipping expenses that accompany returned items.
"Same-day delivery is an added feature of flexibility."
2. Expanded flexibility
Perhaps the largest draw to shopping online is the convenience it offers consumers. People can browse and make purchases from the comfort of their home or office, and the products will be delivered directly to them. The flexible nature of ecommerce sites is a trend that will continue to be critical to the success of these companies.
To stay on the forefront of this trend, internet companies are finding ways to make the experience even easier for their clientele. Many businesses are following the lead of Amazon Prime and offering updated shipping options, including same-day delivery. Instead of having to place an order in advance in order to receive the good by the time the customer truly needed it, more people now have the choice to have purchases sent the same day the transaction is processed.
Now that items like grocery products, electronics and more are available online, ecommerce retailers are responding to the demand by giving consumers more flexibility with their orders. As a result, these companies could witness an improvement in shopper satisfaction and retention. To carry out this task in an efficient manner, internet businesses should leverage technology like order management systems and business analytics, according to Total Retail.
3. Omnichannel capabilities
We've all done it: added items to a shopping cart on our personal computer, but completed the purchase on a mobile phone, or vice versa. While consumers may not think much of their ability to utilize more than one device to complete a transaction, online companies definitely should – if they don't already.
According to Smart Insights, omnichannel usage is the new normal, with these kinds of shoppers spending three times more than the single-channel buyer. To take advantage of this figure, online retailers should make sure their website is optimized for as many platforms as possible. Adding extra features to make mobile device transactions that much easier will also go a long way in the eyes of the consumer.
"Scalable solutions can help ecommerce companies save money."
4. Scalability
Scalability is similar to flexibility as an important feature of online companies. This benefit is also a trend that will never stop being critical to the success of ecommerce retailers. Additionally, this element is crucial to business executives and customers alike.
Organizational leaders crave technology that can be altered based on their wants and needs at the time. Peak selling periods, like the holidays, may require additional customer service assistance or extra database management. In these cases, internet companies should expand their services, but return them to normal once that period has passed.
Consumers also experience their own ups and downs. Ecommerce organizations focusing on subscription-based services can use this knowledge to their advantage, allowing customers to alter their delivery schedule as they see fit – usually as long as they remain clientele. By offering scalable options, retailers can ensure their audience remains happy with what they receive as well as their budget.
5. A focus on video
A new study from Microsoft found people can lose concentration after eight seconds – a shorter attention span than a goldfish, Time magazine reported. As a result, companies have to find ways to better engage with their audience and keep them interested in the goods and services being offered.
One such tool online retailers can use to accomplish this goal is video, according to Entrepreneur. This is a strong way to deliver content, as its short duration doesn't require much at all from viewers – except simply to watch. With visual presentation, people can actually see how products work or how specific services are provided. Customers may then be more responsive, completing additional research about an item or even completing a purchase.
It's vital for internet companies to remain aware of important and helpful trends relating to their online platforms. Easy returns process, expanded flexibility, omnichannel capabilities, scalability and a greater focus on video are just five of the most popular crazes businesses should tap into in the future.