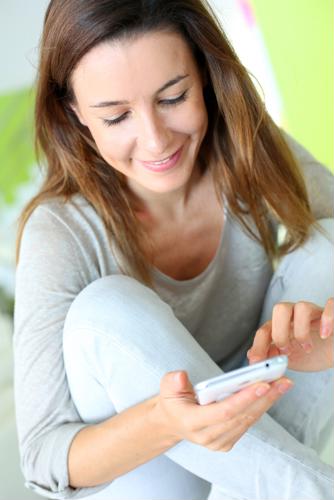 Members of a media company's subscriber base likely consume a high volume of digital media content throughout the day. There are more subscription platforms now than ever before, with more hitting the market every year. Vying for the attention of these subscribers and keeping them engaged remains a top priority for leaders in the digital publishing industry.
But with readers facing such a large influx of information and content, it can be difficult for digital media companies to turn passive readers into engaged audience members.
Once you've implemented a well-designed onboarding program for new subscribers, the next goal is to enrich this relationship and build loyalty.
Consider these five tips for keeping digital media subscribers engaged:
1. Issue new content announcements
Nothing gets subscribers more excited than new content. So, whenever new resources are ready to release, make sure to inform subscribers about it. If your company has the customer data to see which subscribers will most likely view new media based on engagement history, this can be especially useful as you target and tailor your message. You can take this a step further and specifically create new content specifically for target user demographics.
2. Remind subscribers what they've paid for
It's wise to gently and briefly remind passive subscribers what they're missing out on. Sometimes people get busy and they don't have the time to engage, but oftentimes they simply forget or get distracted. Using a personalized and friendly message to point out what perks or features disengaged subscribers aren't taking advantage of helps remind them that they have access to high-value content and other resources.
3. Chronicle the subscriber's experience
It's no secret that subscription companies keep and maintain the digital footprint of their users. This valuable data allows digital media companies to enhance content, allocate resources accordingly and personalize the customer experience. But this information is also important to the subscriber. Providing end users with a chronicle of their experience with the content is a helpful way to show them why they enjoy your content. Plus, it can create a new opportunity to prompt them to consider engaging with recommended suggestions.
4. Request their participation
Sometimes you need to reach out and ask subscribers to actively participate.This can be done in several ways. Periodically survey subscribers to find out what else they'd like from their subscription service or what they'd like to see change, or encourage subscribers to write testimonials. When subscribers actively participate, they're not only engaging for the moment, but they'll also have a higher chance of continued engagement.
5. Shift from annual to monthly payments
This tip applies to companies that only bill on an annual basis. When a subscriber sees the one-time annual payment, completing the transaction may sting a bit (as all bills do), but then they'll move on. However, when a subscriber notices a much smaller recurring charge every month, they may be incentivized to engage with the service more frequently to get their money's worth. This also helps subscribers to remember that they are, in fact, subscribing to the service.
Contact SFG to learn more about the tools you'll need to best support your digital media subscribers and keep them engaged.