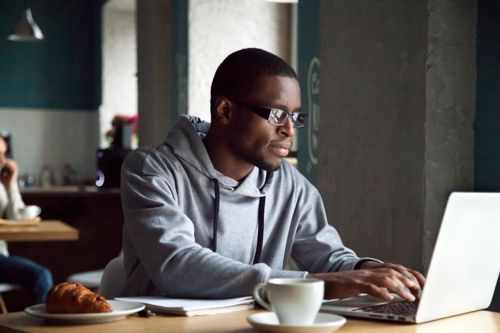 The holiday season is critical for ecommerce companies seeking to hit annual sales goals. This is also the time of year when online shoppers start thinking about turning their browsing into buying. However, sometimes these potential customers need a little encouragement to guide them through the checkout.
Consider these five strategies for how to convert casually engaged audience members into active buyers:
1. Set up shopping campaigns in Google Ads
Setting up a shopping campaign through Google Ads lets ecommerce stores establish a feed that's able to run through potentially every item in an inventory to show online browsers. This lets shoppers compare prices right on a search engine results page (SERP), which means they can more easily convert into a sale.
Compared to search campaigns, shopping campaigns typically have much higher conversion rates. With easy set-up and low maintenance, shopping campaigns can be a cost-effective marketing tool.
2. Move discounts further up the checkout cycle
Too often, ecommerce shops wait until the end of the buying process before allowing customers to apply any discounts or promo codes. Moving this feature earlier in the process, such as in the shopping cart preview or even as an updated product listing, lets customers get a better sense of how much they'll save by buying that day. This can serve as a great incentive to nudge potential customers to turn browsing into buying.
3. Simplify adding and removing items from shopping carts
In line with the previous strategy, when customers reach the end of the checkout process and go to make their purchase, it's not uncommon for people to want to put some items back on the virtual shelf. Making it easier for customers to add and remove items might seem like it discourages sales. However, it helps customers focus on their spending goals and narrow their choice down to what they realistically want to buy.
4. Provide a guest checkout option
Although getting customers' information and contact details is important for finding ways to improve the customer experience, sometimes this route can hinder a sale. There is no shortage of people who want to shop online but do not want to provide any contact details, whether it's because they want to avoid creating a new username and password or simply protect their data.
Providing an anonymous or guest checkout option erases the potential perception that the ecommerce company is merely out for user data. Once the guest shopper has made a purchase, then you can offer a registration option.
5. Effectively leverage emails
Customers are constantly inundated with emails announcing sales and promotions. Ecommerce shops need to stand out from the digital competition and ensure their emails are regular, readable and relevant. Cramming in too much information or distributing offers that won't appeal to certain demographics aren't effective ways to convert browsing into buying.
Respect customers' time and preferences by using easy-to-skim emails with bullet points and headings so they can quickly get the gist. Personalize and target emails with recommendations based on prior purchases and browsing behavior to further improve conversion rates.
Turning passive browsers into active shoppers will require a streamlined ecommerce fulfillment solution. Reach out to SFG today to learn more about optimizing ecommerce fulfillment.