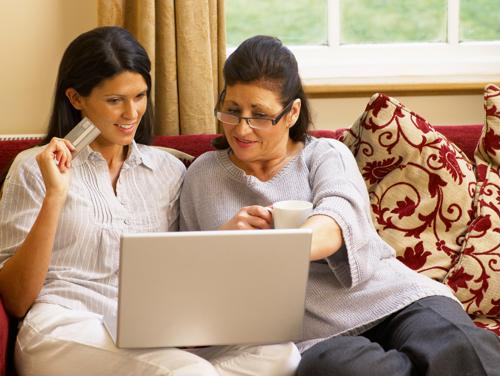 Every organization has its own needs and challenges. Some businesses constantly look to expedite ecommerce fulfillment while others concentrate on minimizing waste in the manufacturing process. Whatever goals a company may have, it's vital to select technology solutions that facilitate an overall strategy and enable ongoing success.
With the multitude of options in business-oriented platforms and services, choosing the best ones can be a major challenge in itself. The key to making wise choices is taking a step back and considering how to customize an approach that consistently and efficiently brings about great results. Collaborating with an experienced partner to pick an array of solutions that fit a company's precise needs can be a leap toward sustainable growth.
Identify your technology strategy
Organizations make wiser choices with a clear sense of technology requirements."
Organizations plan more effectively if they have a clear sense of their technology requirements. Determining short- and long-term demands allows a company to select appropriate platforms and manage its use of data. That means it's a good idea to develop an explicit strategy that includes an overview of a company's objectives for its technology infrastructure, taking into account existing resources, strengths and weaknesses.
Business intelligence is vital to developing an actionable plan for information technology and analytics. To compete, organizations rely on getting to know consumers and setting accurate benchmarks. With deep insights into the marketplace, leaders set better strategies and make adjustments as necessary.
Prioritize customer relationships
In the fast-paced world of ecommerce, customer expectations are constantly mounting, and businesses must leverage technology solutions to keep up. For many organizations, one of the most important aspects of preparing for the future is creating a reliable, secure online shopping experience. Carefully selected platforms and solutions have a major role to play.
A fully featured order management system forms the center of an agile customer service strategy. Encrypted order inflow, updates on product availability and straightforward calculations for shipping costs and taxes make for more transparent and pleasant transactions. Robust information from a relational database allows organizations to handle the twists and turns that go with ecommerce.
Think about scaling
One of the most important factors leaders must consider when setting their technology agenda is how they will handle growth. Solutions that might be adequate for a small business in its earliest days can become a handicap over time. Having systems in place that grow along with an organization makes it possible to seize opportunities as they develop and maintain momentum.
With flexible solutions in place for managing operations, businesses are ready to move proactively and expand. Warehousing and fulfillment can quickly get out of hand as a company finds new customers. Powerful systems keep inventory and deliveries on track so leaders benefit from constant visibility and make more informed decisions.
Find the right partner
With a technology partner, businesses get the solutions and platforms they need to provide great customer service and meet the challenges ahead. SFG connects organizations with a customized set of solutions so they can gather valuable data, thrive in ecommerce and get products out to consumers quickly.