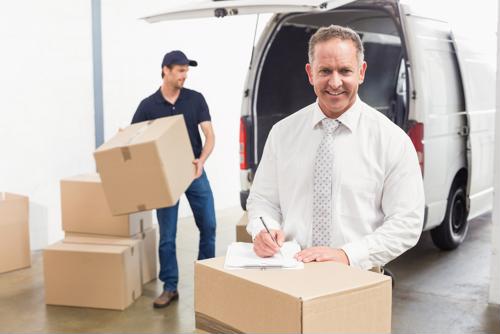 The last two years brought on a lot of shifts for the economy, from closing down movie theaters and restaurants to retail stores declaring bankruptcy and runs on products at the grocery store. Subscription services took to the sky with a rise in demand due to the lockdown. With more people at home, subscription boxes provided a simple and reliable solution to getting the things they needed.
Here, we'll explore more of what the future of ecommerce subscription boxes will look like for retailers and what you can learn from these insights.
The subscription box market
The Amazon effect
There was a shift in 2020 that made retailers aware of a new way customers are shopping. When the world went digital, customers were shopping online instead of in stores more than ever before. This emerging online shopping disruption is now known as the Amazon Effect, where customers want more at a faster rate, with higher value, and with better shipping transparency. As a result, retailers needed to rapidly change their online shipping practices. An example of this switch is the way retailers used to be able to easily charge their customers higher shipping costs. Now, however, customers may abandon their cart or even cancel the purchase altogether due, in part, of Amazon's free shipping perk for their Prime members.
Along with this change, though, has come another host of challenges such as lowering shipping costs, making the online buying process as transparent as possible, and subscription box personalization based on each individual's shopping trends.
Lesson: Subscription box retailers need to make a customer's online experience (UX) more smooth and offer accurate availability.
Transparency throughout the buying process
Online, businesses need to keep their inventory updated, communicate clear shipping expectations, and offer reasonable return policies. An issue seen throughout the surge of the pandemic in the U.S. was that many businesses could not keep up with Amazon's inventory transparency. In turn, companies needed to transform their online practices to provide clear communication with customers about how many of each item was available, how long it would take to arrive, and what the policies were for returns.
Lesson: You should opt for an order management system (OMS) that integrates with a subscription box service so the customer's expectations are set correctly. Ideally, this is something that integrates with all of your sales channels so that a subscription made online or over the phone is translated the same way into the system.
Direct-to-customer sales is trending
Shutting down in-store retail opportunities hurt many businesses, but some made a switch to a direct-to-customer (DTC) business model. Essentially, DTC removes the need for a third party retailer to offer products to the customers. It puts the full shopper relationship on the manufacturer to nurture the buyer through the sales process. Businesses, such as Heinz, that have long relied on brick and mortar stores to sell their inventory have reimagined their websites to facilitate DTC retail. Instead of fearing bankruptcy, these companies have seen exponential growth. DTC was projected to continue to grow 19.2% in 2021.
Lesson: There will be an influx of subscription box retailers available to customers. A productive next step would be increasing the value your business offers to the customer. Increased value could be a smoother online experience, personalization, and tapping into customer trends and needs.
Small business brand exposure
Subscription boxes can help small businesses gain access to a larger audience by working with bigger organizations.
2018's Beauty Independent article highlighted the success small brands found when they invested in subscription boxes. One brand owner, Stevonne Ratliff, founder and CEO of Beija-Flor Naturals, said "I obtained new customers and got a lot of visibility within my target demographic."
Businesses like BirchBox or Winc include small business partners in their subscription boxes because they can help the business gain more exposure to a large audience.
Lesson: A 2020 Forbes article by Forbes Business Council member Maurice Harary points out that supporting small businesses not only helps assist the local economy but can also provide more resource availability instead of relying on big-box stores. In addition, your customers can support ethical consumerism and easily trace where your products came from.
Unpredictability
One of the biggest drivers for subscription box success is the unpredictability of the product itself, according to a 2019 Forbes article. It's a rush that customers can experience as soon as they subscribe and then receive the reward of the excitement when the box arrives at their doorstep. The key for subscription boxes specifically is that it is both reliable — it'll show up at around the same time on a recurring basis— and it may include something completely different each time.
Lesson: Be sure to provide a sense of reliability with the subscription. When customers can rely on your business to follow through with their order and show up on time or as expected, it can build trust in your brand and anticipation for the order. Whether or not you have a curated or replenished subscription box model, building relationships with customers in this way can facilitate a longer customer lifetime.
Personalization
Curated boxes offer customers a personalized experience that can generate more excitement around each delivery. While replenishment services like Dollar Shave Club are popular (especially for male buyers), curated boxes create a sense of personal connection between the brand and the customer. Providing a quiz for the customer to explain what they are looking for allows you to build a profile for them that you can build a curated box around.
Lesson: Knowing how your customer enjoys shopping can assist in providing the most exciting experience available. They may be looking for something specific or a variety of options, but to touch on this trend, it's important to offer item flexibility should preferences change. No matter which model you choose, customers want a personalized experience.
The unboxing experience
Unboxing is an exciting experience for customers. With the rise of ecommerce, customers are looking for past buyer's' experiences with the product before they make a purchase. Thus came unboxing videos, also known as haul videos. The video is a marketing tool that allows customers to get a real look at the products you offer, reviewed by someone who is actually experiencing it for the first time. With rising competition for subscription box attention, making the unboxing experience exciting can be helpful to stand out.
Lesson: Teaming up with an influencer could help facilitate more customer excitement. They can reveal the product, use it as instructed, and give customers a better view into the quality and experience of what the product really is outside of the static inventory pictures on your e-store.
Flexibility
Flexibility is built into the foundation of subscription boxes. It's important to offer flexibility to customers with a subscription box because it provides an easier customer experience. They should be able to choose the date they want the package to arrive, pause if they need to, and, in the case of curated boxes, make their selections. Subscription boxes should offer a shopping experience that is as flexible as shopping for items in person.
Lesson: To make a customer's shopping experience successful and to help retain customers for longer, it's important to provide them with flexible shipping options. Although your subscription box may be backed by research on how much to provide for a typical customer or they may have set the payment cycle frequency themselves, things change. The customer may not have used the items as much this month as the last, or they may have a tighter budget for the month than before. It's important to make your business practices as empathetic to the customer journey as possible.
The subscription box market is more popular than ever and is projected to reach $478.2 billion in value by 2025, which is up from 2019's $15 billion. The success of subscription could be trifold: in the DTC model that allows manufacturers to provide their products to end-users without the need of a third party; the exposure some smaller brands have on a wide market; and the convenience of a shopper knowing they can rely on something new in their subscription that will renew each month.
Meeting customer expectations
Understanding your niche and meeting customers with the experience they're looking for is an important foundation for building a subscription box business. When the market is saturated with other options, it's important to explore how exactly you want to serve your customers, the value you'll bring, and how you will deliver.
Without these considerations in place, your business could fall into the issues seen through Gap subscription box. That company launched a pilot box for their babyGap subsidiary and it only took a little over a year for it to "pause" the offer. While a subscription box could offer retailers an online opportunity, it needs to provide value to customers that will make the experience better or more desirable than other retailers.
With flexibility being such an important aspect of the subscription experience, trial periods are essential for easy product introduction that also creates brand excitement. Many businesses offer free subscription trials as an enticing way to hook customers. $1 subscription boxes like BabeBox offer a low deposit fee after signing up for a longer term subscription. Both options provide a low-risk trial for customers and a chance for you to build a relationship with them to encourage a long-term subscription commitment.
In order to manage a successful subscription box business, you could opt for an automated OMS that addresses all of the repetitive or fine details for you. Instead of hiring people to keep track of your inventory as orders are placed, creating emails about back orders, tracking, etc., you can work with an OMS that automates the process.
A robust subscription box OMS has a number of benefits, such as:
data encryption services
address standardization and corrections
shipping and sales tax calculations
powerful customer database management
product availability and allocation
cohesive supply chain management
credit card authorization
billing settlement
returns processing
outbound customer engagement
customer support
These features can support your business and avoid gaps in your communication with customers. Expectations can be managed, and providing incredible value to your customers can help you gain their trust and eventual loyalty.
FlexOMS can help solve subscription pain points
Choosing SFG's FlexOMS™can provide features you need to succeed. It can help make your business agile enough to take on any range of challenges and flexible enough to accommodate your most particular shopper. Customer satisfaction is at the top of mind for every business owner. Make your company the one buyers are delighted with.
Get started right away and see the difference it makes in your business. Contact us today to learn more.