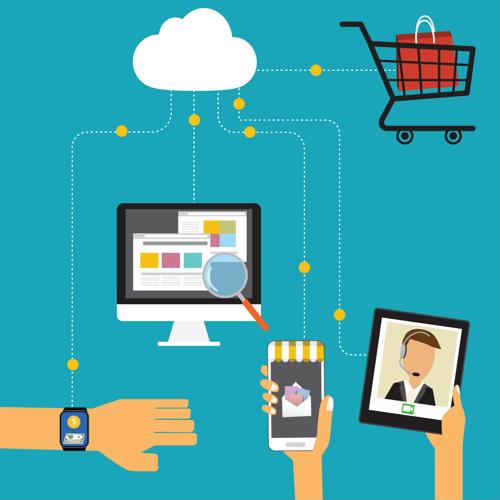 Omnichannel has been a buzzword in the retail and ecommerce sectors for years now, and can offer considerable advantages for today's retailers. However, many companies struggle to cement an omnichannel strategy, and there is still confusion around the difference between this concept and multichannel approaches.
In the current commerce industry, retailers cannot afford to overlook the importance of omnichannel, particularly as it relates to their customer relationships and order fulfillment. These important points, among other reasons, are driving omnichannel as the future of today's retail and commerce.
1) It takes multichannel strategies to the next level
While omnichannel and multichannel both involve the use of multiple physical and digital channels to support brand presence and the customer experience, the key difference here is the way in which the customer experience is unified. As SAP contributor Branwell Moffat noted in The Future of Customer Engagement and Commerce blog, multichannel strategies include different channels – like a physical store and ecommerce website – but siloes still exist.
Omnichannel, on the other, represents the next logical step in improving multichannel strategy, and works to ensure that a brand's different channels support interaction among them and enable a unified experience from channel to channel.
"An omnichannel experience directly aligns with consumer expectations."
2) It directly aligns with consumer preferences
In addition to breaking down the siloes, omnichannel's more unified and streamlined experience now directly aligns with consumer expectations. Currently, shoppers expect brands to be able to recognize them both in-stores and online, and they want companies to be able to support their journey from website to mobile app, for example.
"Today's consumer will script their own journeys across the multiple channels and touchpoints, and every one of them matters," Moffat wrote. "Forcing a customer to stick to a single channel or making them start at the beginning when switching channels creates friction and impacts the customer's experience."
3) It gives businesses a competitive edge, especially with order fulfillment
Advancing to an omnichannel approach doesn't just provide benefits for a brand's customers, however. There are also key advantages that omnichannel can offer for companies themselves. And while these certainly start with providing the best possible experience to the brand's customer base, succeeding in omnichannel can also help businesses better manage their inventory and order fulfillment.
Within multichannel, online sales and transactions completed in-store are often treated as separate categories, but omnichannel helps brands unify this activity and maintain better visibility of their inventory. This includes in-store merchandise, as well as items stored in warehouses and fulfillment centers.
However, in order to make this approach truly work, retailers need the right tech solutions to enable this level of across-the-board visibility and management. An order management system that supports customer database, product availability and allocation, and inventory reduction features can help brands seamlessly support their omnichannel strategy. To find out more, connect with SFG about our industry-leading FlexOMS today.