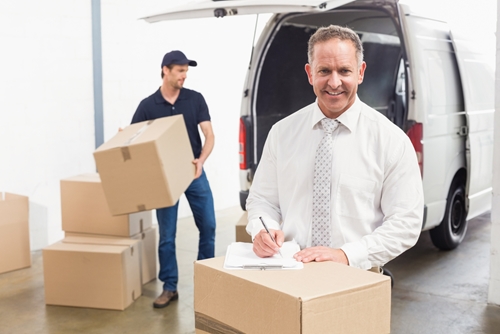 Retailers often search for technology to help them handle their business, such as an order management system, or OMS.
What is this type of technology and what can it do? SFG has a closer look:
What is an order management system?
Ecommerce companies around the world have introduced various technological resources and tools to aid their operations. One of the most popular is an order management system or commonly abbreviated as OMS. This software combines the responsibilities and tasks of a web retailer into a single solution for greater productivity and easier processing for both companies and their consumers. This automation tool provides business leaders with the assistance they need to complete the various obligations their organization must complete to stay afloat, according to TechTarget.
Are you curious what an OMS can really do? Here are three common elements of these solutions:
1. Inventory management
When customers are searching for a particular product, they expect the company they're purchasing from to have accurate numbers. Yet, this task can be complicated for businesses to complete, especially if they have items flying off the shelves. An OMS can help ecommerce and brick-and-mortar organizations better manage their inventory. Not only can this solution tell employees where certain products are located in a storeroom, but the software can alert company leaders when it's time to reorder certain high-selling items. An OMS can assist businesses in making projections for future peak seasons and to better understand what elements of their operation are performing well, according to Entrepreneur.
"An OMS will ensure database information is updated and accurate."
2. Customer database
Business rely on consumer information to keep their customers engaged. Maintaining a record of client history and contact data can help marketers better target their outreach efforts and assist companies in sending out appropriate promotions. Depending on the size of the organization and the number of customers in their database, business leaders may struggle to ensure the materials in the system are accurate and up to date.
An OMS is able to manage customer databases, cleaning records at regular intervals so marketers have the right data for their outbound advertisements. Furthermore, keeping track of these materials will help companies provide better customer service, as employees will have a detailed breakdown of previous interactions the business had with each consumer.
3. Distribution and delivery
Once an order has been processed and packaged, it's time to send it to the customer. Distribution and delivery of this purchase may seem like a pretty basic task, but it can be one of the more difficult responsibilities. An OMS can streamline this part of an operation. The solution can ensure the correct items are in the order, can provide customers with a delivery date and communicate with consumers if the company experiences any hiccups with the distribution.
With the assistance of an OMS, both brick-and-mortar and ecommerce organizations can provide a high level of service to their clients. The software, which aims to improve company efficiency, can streamline these three elements of the ordering process – among many others.
SFG's OMS can complete these tasks as well as credit card settlements, billing and invoicing and calculation of shipping and sales tax, to name a few. With the implementation of an OMS, companies can look forward to greater workplace efficiency and increased customer satisfaction.