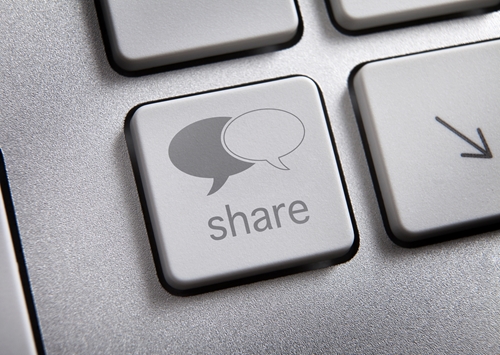 Media and publishing companies rely on their readers to turn a profit. It's crucial for the audience to be interested in the materials these businesses release. As the search for information shifts more to an online forum, organizations need to find ways to engage their consumers and encourage the purchase of their products. Let's take a look at some ways media and publishing companies can keep their audience committed to their brand:
Appeal to the new generation
Millennials have a different set of values and ideals they adhere to. As such, publishers have to alter their engagement techniques to better fit this generation's interests and qualities. Millennials grew up in a time when information was at their fingertips. Voracious readers, they can sift through materials with ease and always look for more. As such, organizations have to use the various attention spans of this group to make their mark, according to Hubspot. Things like listicles and videos will hold a younger audience's interest for a longer period of time. Media businesses can retool their materials for different generations to make the biggest impact.
"By expanding customer loyalty programs to first-time buyers, companies can encourage future purchases."
Reward valued readers
People want reasons to continue purchasing products from media and publishing companies. While it's critical the content itself is strong, businesses also need to tend to their audience relationships to maintain and grow readership. Why not implement a system of positive reinforcement? A reader loyalty program offers the most engaged people special promotions, discounts and unique content, according to ePublishing. By expanding this perk to first-time buyers, companies can encourage their return and future buys.
Post more
Media companies rely on the social scene to reach their audience. Many have created their own posting schedule based on the amount and importance of the content they wish to share. However, adding more materials to sites like Facebook could increase reader interest, according to Content Tools. The most important thing to remember is these additions must be relevant to audience members, not just posts for posts' sake. This practice will increase website traffic and encourage more people to look into the goods and services media organizations offer.
Streamline database management
Media and publishing organizations have a lot of responsibilities on their hands. One of the most important is maintenance of their audience database, including vital information like customer addresses and purchase history. Management of this system can be overwhelming as new clients are added on a daily basis. To spread their attention across all of their duties, it is sometimes helpful for businesses to outsource their business intelligence and database maintenance. A third-party company can perform regular cleaning of this information and develop segmented and individualized marketing efforts to fully engage audience members.
The media and publishing industry is one that constantly faces change. It is crucial for these organizations to ensure their audience is as engaged with their materials as possible. To balance all of their responsibilities, businesses can choose to outsource some of their more comprehensive obligations to a trusted third-party partner like SFG. SFG provides integrated technology solutions to simplify the data management and business intelligence processes to help companies gain readership and improve their profits.