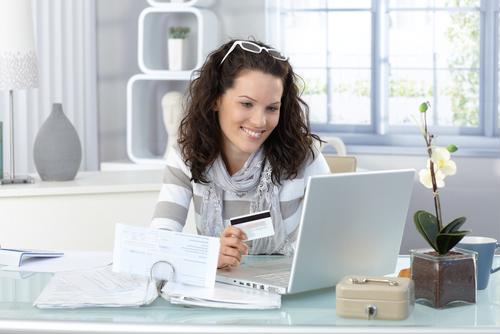 When an ecommerce organization has established its online presence and a selection of quality products or services, it's time to start thinking about expansion. Scaling a business is the way to increase profits and establish long-term prospects. To take on the challenges that go with ecommerce growth, decision-makers need a strategic approach for achieving sustainable success that's backed up by advanced technological resources and experienced partners.
Is your business ready to take the next steps toward its objectives? Companies must address a range of considerations before they can make inroads into new markets. Here are some of the keys to building an organization that's prepared for robust growth:
Simplify order management and payment processing
"A growing ecommerce business must make placing orders as easy and secure as possible."
An ecommerce business that's striving to scale up must make placing orders as easy and secure as possible. Bringing more people into your customer base is an uphill battle if you offer an overly complicated checkout experience or insufficient protections for payment information. Growing ecommerce companies need a powerful order management system that keeps every purchase on track.
With encrypted, real-time order inflow, organizations can work their way through a large number of transactions, ensuring each one is properly managed. Consumers appreciate a transparent process with clear indications of product availability and the costs for sales tax and shipping. Plus, companies can accept credit card payments through a PCI-compliant Level 1 service provider, meaning none of this sensitive data ever reaches their own servers.
Get to know your customers
When expanding an ecommerce business, it's essential to connect with the public through a strong marketing campaign and excellent customer service. However, maximizing the effectiveness of these initiatives requires understanding the needs and preferences of both your current customers and the audiences you are attempting to reach. When your organization has extensive information about the people shopping in your online store, you can make better strategic decisions.
Your OMS can be one of the best tools for collecting relevant data on the people making purchases from an online store. When the system is connected to a unified relational database, decision-makers benefit from a 360-degree view of every transaction. Combine that level of awareness with a commitment to attentive care and an organization is able to bring in more business while building loyalty among existing customers.
Optimize inventory management and fulfillment
Part of succeeding in the world of online retail is meeting consumers' growing expectations for speedy, convenient delivery. A company that's pursuing untapped markets needs the facilities, personnel and processes for making fulfillment fast and reliable. You can accomplish these goals through inventory management tools that are directly tied to an OMS and partnering with an organization that's experienced in providing warehousing and distribution services.
Relationships with leading shippers allow companies to find savings when they ship out products. Wide-ranging operational expertise can help organizations to handle even complex processes like reverse logistics for returns. By teaming with SFG, growing ecommerce companies can count on a wealth of resources for managing orders, serving customers, maintaining inventory and shipping goods.